The mindful corporation
Posted April 10, 2014
Self-meditation techniques aimed at getting present have uncertain effects on people, planet and profit.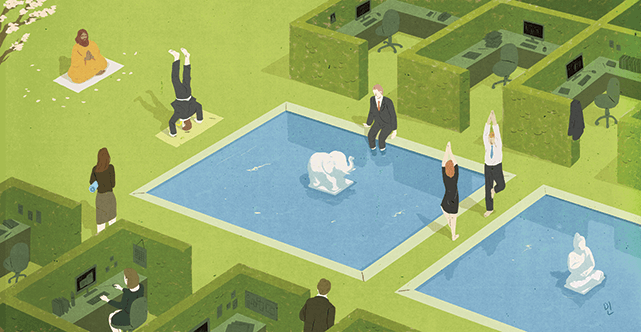 SAN FRANCISCO – Executives from Google, Facebook and Instagram are all taking turns on a hotel conference room stage sharing business insights with an audience of 2,000. They're not, as you might expect, clicking through slide shows about user growth or retention rates. Instead, they're swapping pre-meeting meditation techniques, pausing to "get present" and laying out the benefits of a compassionate workspace.
This is Wisdom 2.0, a conference where meditation gurus and technology leaders converse about living mindfully in the modern world.
Continue Reading...