Losing mass
Posted May 16, 2018
Politicians search for answer as Lake Chad continues to shrink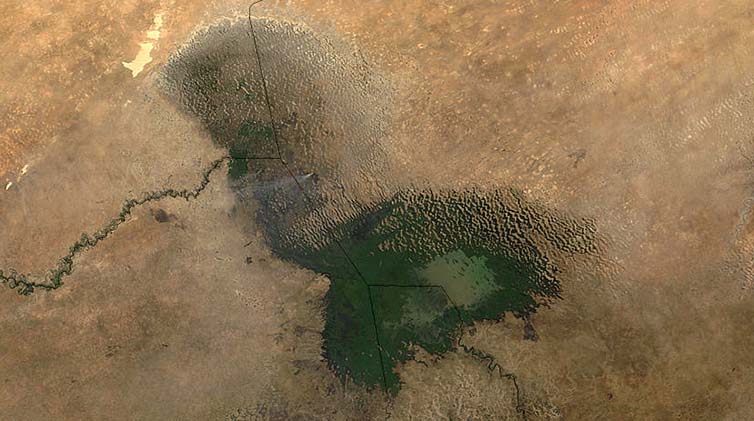 Brainstorming unorthodox solutions for "recharging" Lake Chad was on the agenda at the International Conference on Lake Chad (ICLC) hosted by Nigeria in February.
The West African lake, once the fourth largest on the continent, has lost 90 per cent of its water mass over the past 50 years due to a combination of population growth, irrigation withdrawals and climate change.
This has threatened the livelihoods of over 40 million people in the region who depend on resources from the lake for crop and livestock farming, trade and fishing, according to UNESCO officials. Lake Chad's current basin covers portions of Niger, Nigeria, Cameroon and Chad.
Continue Reading...