Everywhere and nowhere
Posted April 5, 2017
What role do indigenous peoples play in Canada's environmental history?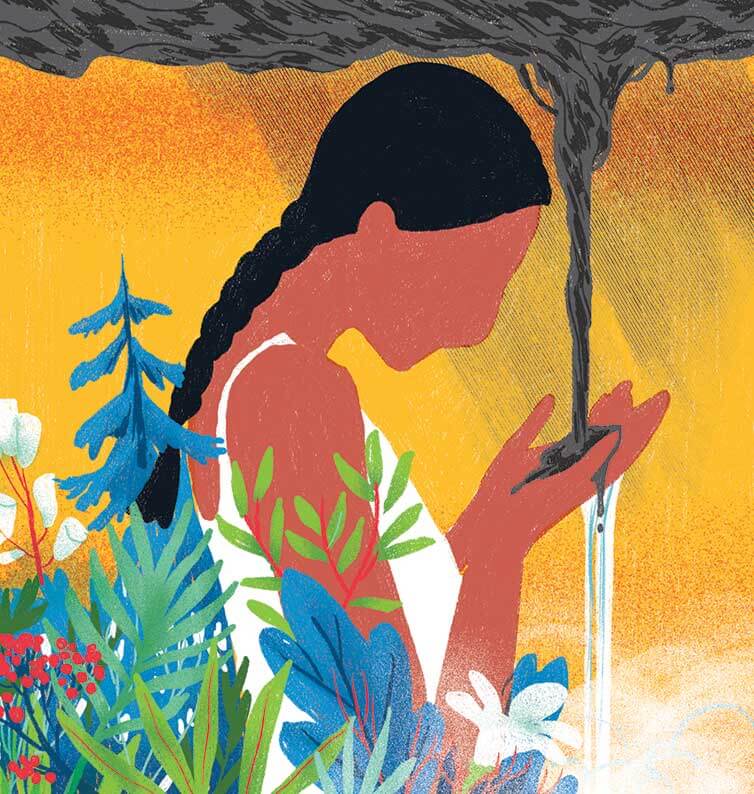 As sesquicentennial events take place around the country in 2017, Canadians have been struggling with how best to approach this milestone. One major concern being raised is that the outpouring of patriotism and celebrations risks ignoring the ghosts of our past, papering over the problems of today and sidelining the narratives of marginalized people.
This is particularly true when it comes to the country's indigenous population.
Small but admirable attempts to decolonize our collective history have emerged in places like Vancouver, which has branded its anniversary events "150+" as an acknowledgement of the time before settler contact. Visitors have flooded in to see Cree artist Kent Monkman's art series "Shame and Prejudice: A Story of Resilience" as it travels across the country. The exhibit showcases a collection of his paintings, which use the aesthetics of traditional Western neo-classicism to challenge the Euro-centric narrative of Canada's colonial past and to confront the impact of this colonial story on Canada's indigenous peoples.
Continue Reading...