Greenest chief executive officer nominations
Do you know a Canadian CEO who deserves to be recognized for his or her commitment to sustainability? Submit your nomination now.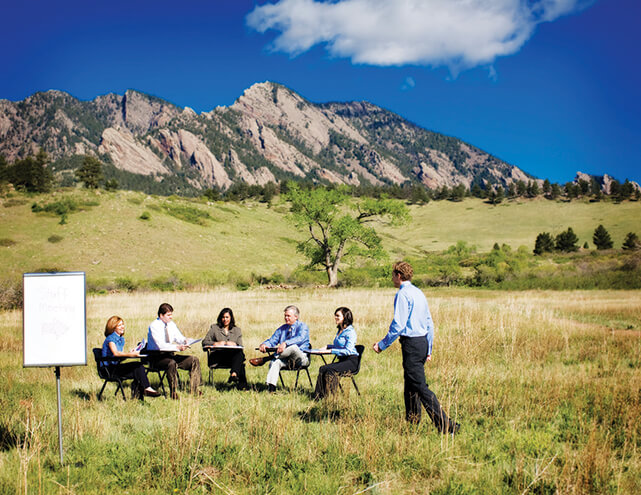 Corporate Knights launched its inaugural Greenest Chief Executive Award in 2013 to recognize the CEO of a major Canadian corporation who is doing the best job of earning profits while preserving the planet. In our search for this individual, we look for evidence of a genuine commitment to environmental responsibility and overall improved sustainability performance, as well as an understanding of the risks of not treating sustainability as more than an exercise in public relations. The winner of 2013's award was Alain Lemaire, who at the time was CEO of Cascades.
Qualifications and process
To qualify for this award, the CEO's company must have a minimum of $500 million in annual revenue. Once all nominations are received, an internal team at Corporate Knightswill create a short list of five finalists based on how nominees perform against four key criteria: greenness of operations; greenness of CEO's pay; green impact beyond the company; and greenness of company products/services (see more detailed explanation of each below).
The final five will then be evaluated by a panel of judges — leaders from five of Canada's top environmental groups — who cast their vote for 1st, 2nd, and 3rd. The outcome of this voting determines the overall winner, who will be presented with the award of the Corporate Knights Best 50 Gala on June 2 in Toronto.
Nominations for Canada's Greenest Chief Executive of 2015 can be registered until Friday, March 13 (5 p.m.) by filling out the online form.