Spotlight on green building innovation: Library Square Tower, Vancouver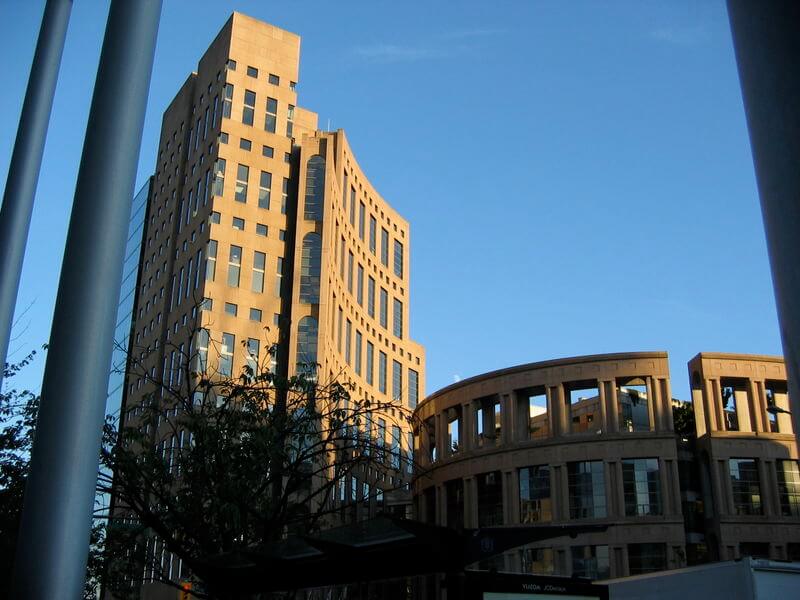 Photo by Richard Smith
The Government of Canada has announced a target to reduce greenhouse gases (GHGs) in federal government operations by 80% by 2050. As assistant deputy minister, real property services, Kevin Radford has his work cut out, with a remit that includes 7.1 million square metres of building space. But unlike much of the rest of the country, his department has already achieved a 54% reduction of GHGs from the 2005 baseline. "To hit the 80% target, we have to get into really deep green retrofits," says Radford, "which requires a whole new way of looking at upgrades."
To this end, Public Services and Procurement Canada and its property manager, BGIS, developed the GHG Options Analysis Methodology in 2016. On simple projects, instead of replacing existing equipment with the same technology, alternatives are evaluated to maximize carbon reductions while remaining cost neutral over a 25-year life cycle. When Radford asks for money for more complex projects, he presents Treasury with the following four options:
Design to meet minimum departmental commitments
Design to achieve cost-neutral GHG emission reductions
Design to achieve maximum GHG emission reductions
Hybrid of two and three.
"Generally, they go for [number] four," Radford says. It is making a big difference. "If we stay on the current path, and the investments continue to flow, we will hit carbon neutrality in the 2030s," he says.
One of the quickest ways to get big energy reductions is by using artificial intelligence to make buildings smarter.
Spotlight: Smart lights

Building name and address: Library Square Tower, Vancouver

The gist: The Alec lighting controllers are installed as standalone or networked devices easily programmed by its phone app or from a workstation. Each device is capable of daylight harvesting, learning occupancy patterns of space use, energy metering, program scheduling, and much more. This makes it easy to automate switching lights off anywhere and anytime they don't need to be on.

Cost of project (estimate): $196,273

Energy savings (estimate): 30% of the lighting energy in the first year alone

Payback period (estimate*): 4-6 years

*not including utility or other incentives
Spotlight on green building innovation is produced in partnership with the Building Energy Innovators Council