Influencing climate policy
Estimating the cost of continued climate obstruction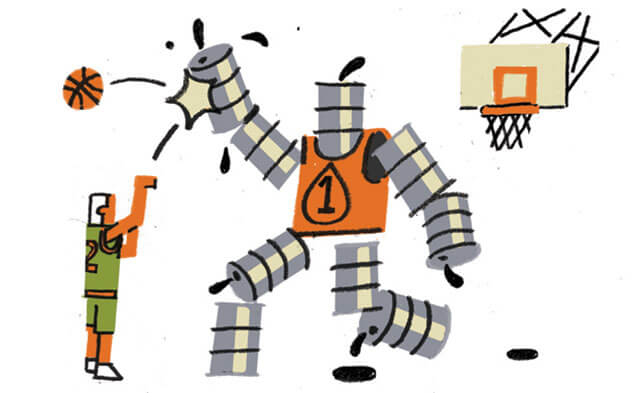 Illustration by J. S. Godfrey
The British non-profit Influence Map has released new research quantifying how much money is spent each year by leading oil majors and trade associations attempting to block climate change policy.
It found that ExxonMobil spent an estimated $27 million (U.S.) in 2015, followed by Shell at $22 million. The American Petroleum Institute and two other key trade organizations spent a combined $74 million during the same year.
When extrapolated out to encompass oil majors and other trade associations, Influence Map estimated that global spending could be as high as $500 million a year.
This level of influence is calculated by adding together lobbying, advertising, public relations and other ways of affecting public discourse and the legislative process that is based on a 2013 UN report.
Importantly, these estimates do not include the "dark money" being used to fund numerous think tanks that are skeptical about climate change. "These dark pools, along with the Citizens United Ruling of 2010, have added to the concern surrounding the channeling of huge sums of money for political purposes in the U.S., especially in the crucial 2016 election year," says the report.
The research is geared towards fossil fuel investors that have been increasingly critical of shareholder funds being spent on climate obstruction. Dozens of shareholder resolutions have already been filed this year demanding greater transparency around lobbying and other political activities.
"As long-term investors in public equities, we are supporting and pressing for greater disclosure of how companies may be influencing critical areas of public policy and their use of corporate resources for this purpose both directly and through their trade associations," said Sonia Kowal, president at Zevin Asset Management.
"We are concerned that these influencing activities may not be aligned with the long-term health of our portfolio as a whole."