October 26 – 30, 2015
The IMF considers integrating climate risk into world economic forecasts.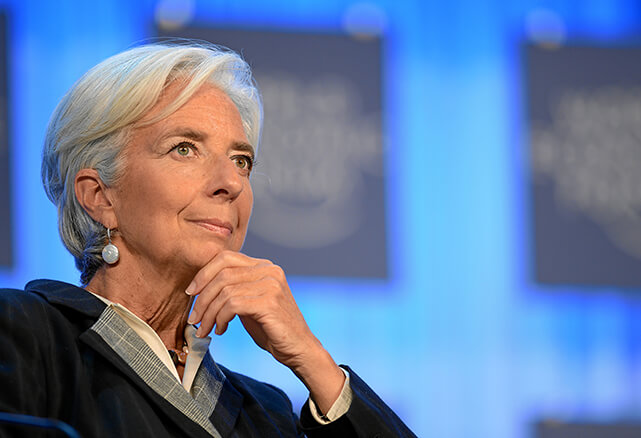 Photo by Magnus Manske
At a conference in London this week, delegates were told the IMF plans to integrate climate risk considerations more fully, including into macroeconomic assessments. High-level guests were speaking under the Chatham House rule, which means the source cannot be identified. "The IMF doesn't always get it right" with economic forecasts, said Ben Caldecott, environmental economist at Oxford University, but "it sort of kicks off a methodological conversation."
The Toronto Stock Exchange launched three new subindexes this week designed to track the environmental impact of companies that trade on the exchange. The subindexes being created Thursday aren't investment vehicles that investors can directly buy or sell. They are more of a guidepost to monitor how companies are performing based on certain criteria, the same way other subindexes monitor their performance on other financial metrics.
As a new federal government gets up to speed, Clean Energy Canada's Dan Woynilllowicz outlines five ways in which Ottawa could position Canada to compete and prosper in a world embracing clean energy. Also this week, a Broadbent Institute report published in partnership with the Mowat Centre details seven federal policy measures that could help put Canada on a low-carbon future.
Business schools have made some progress towards integrating sustainability in the fabric of management education, Prince Charles argues, but it's far from enough. The Prince of Wales gave a talk earlier this year at a London Business School event where he criticized most MBA programs for continually failing to teach future business leaders what they need to know about operating in a resource-constrained world.
The U.S. Supreme Court heard oral arguments two weeks ago over the future of demand response (essentially smart grids) in wholesale energy markets. At issue is an obscure federal policy known in the dry language of the electricity business as "Order 745," which a lower court vacated last year. The Court's decision in the case could significantly affect consumers' wallets, electric supply reliability, and the fight against climate change.
Toronto-based SkyPower plans to develop 1,000 megawatts of solar projects in Kenya over five years as part of a four-phase agreement with the Kenyan Ministry of Energy and Petroleum. It is one of the largest in a streak of major international deals for the company, which was rebuilt after the collapse in 2008 of previous owner Lehman Brothers Holdings.