The B Corp Handbook
This step-by-step guide on how to become a B Corp. will likely accelerate the growth of socially conscious companies.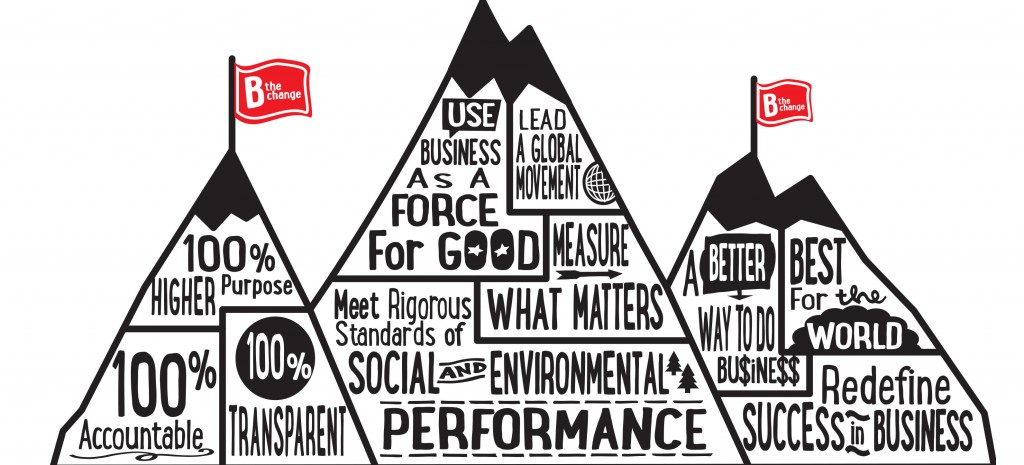 Ryan Honeyman's new book, The B Corp Handbook, opens with a declaration of interdependence for a fast-growing community of companies that seeks to use the power of business as a force for good.
This inspirational manifesto, "We envision a new sector of the economy which harnesses the power of private enterprise to create public benefit," sets the tone for Honeyman's thorough examination of Certified B Corporations, also known as B Corps.
There are more than 1,100 certified B Corps around the globe. This book, which is a practical and useful, step-by-step guide on how to become a B Corp, will likely accelerate the growth of these companies.
The guide covers the genesis behind the founding of B Lab, the nonprofit entity that created the B Corp framework, then blazes a trail through the benefits of becoming a B Corp, the assessment required to become certified as one, and a helpful section on getting started quickly.
The book's greatest strength is its clear-headed explanation of the certification process and the online assessment tool, which enables companies to measure, compare and improve their social and environmental performance. A minimum score determined by the online assessment tool is required to formally qualify as a B Corp. As Honeyman points out, this is a good (and free) resource for companies, even if they do not intend to certify, because it allows them to measure their performance and compare it against others.
Honeyman also clears up a common source of confusion by discussing the similarities and distinctions between Certified B Corporations and Benefit Corporations. The latter is a relatively new legal structure in the United States. Unlike more established corporate forms – such as Limited Liability Corporations (LLC) or C Corporations – Benefit Corporations are a specific class of corporation that is required to create a material impact on society and the environment. Certification as a B Corp is not required to be a Benefit Corporation, though the two overlap in purpose.
As an experienced sustainability consultant, Honeyman is articulate and straightforward in his approach. The book is an easy yet thoughtful read. Maybe that's a good thing because the target audience is about as time crunched as any group.
To his credit, Honeyman does not let his opinions steal the show. He cites credible research and often gets out of the way to let B Corps tell their own stories, from 200-year-old King Arthur Flour to sustainability leader Patagonia, to Etsy, to Juhudi Kilimo, an asset-based finance and training firm in Kenya.
The book could be strengthened by adding data on the aggregate impact of the movement to date. It would be interesting to know how much measurable and meaningful impact the community of over 1,000 B Corps has contributed since certified B Corps first arrived on the scene in 2007.
Of course, while numbers seem to rule the business world, we should not forget the human drive for community that propels this book and the movement it chronicles. "The B Corp movement reconnected me with something that I had forgotten: the incredible power of being part of a community that shares my core values and a clear sense of purpose," says Honeyman.
If you're curious about new business models, you should give this book a read. And if you're interested in using business as a force for good, this book is required reading.
Russ Stoddard is founder and president of Oliver Russell, which builds brands for purpose-driven companies and causes. Oliver Russell is a Certified B Corporation.