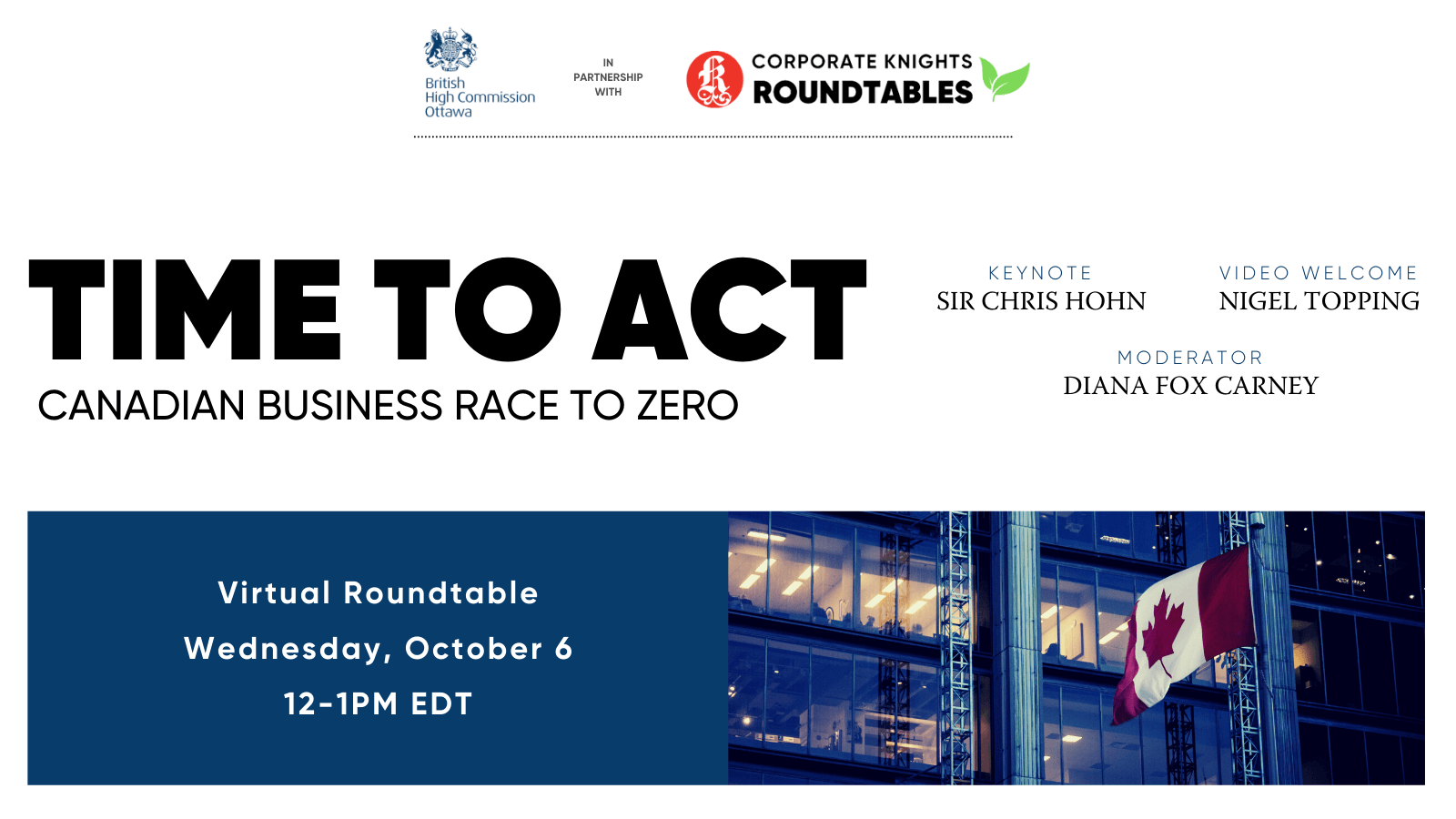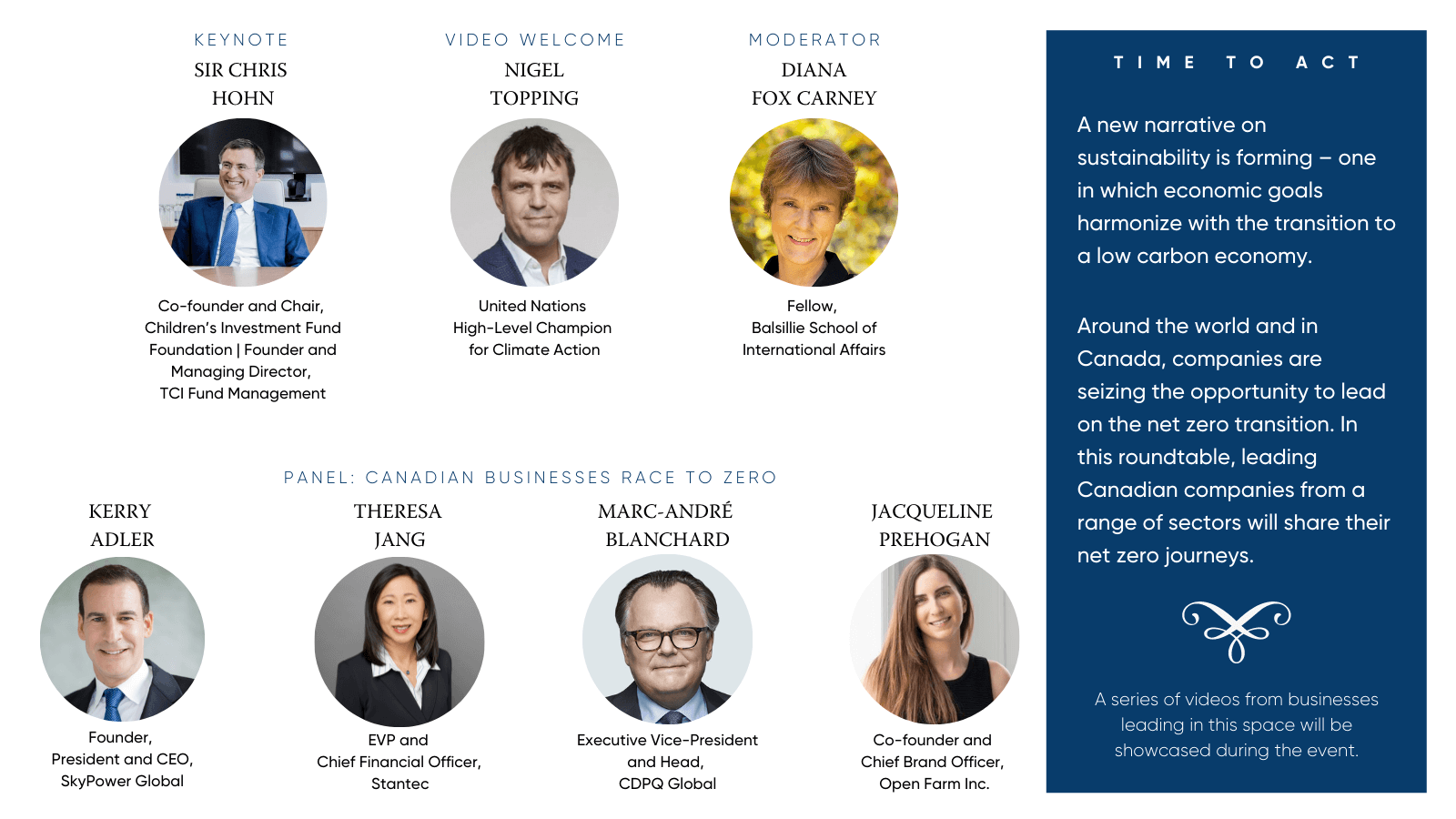 The British High Commission in Canada, in partnership with Corporate Knights, is hosting a virtual event on Wednesday 6th October at 12:00 EDT.
Around the world and in Canada, companies are seizing the opportunity to lead on the net zero transition. In this roundtable, leading Canadian companies from a range of sectors will share their net zero journeys – why they made bold 1.5c aligned commitments, the challenges they faced, and how they overcame them. Our panelists will cover four themes: capital mobilization, clean energy transition, non-financial disclosures, and SMEs.
---
Video welcome: Nigel Topping, United Nations High-Level Champion for Climate Action
Keynote Speaker: Sir Chris Hohn, Co-founder and Chair, Children's Investment Fund Foundation and Founder and Managing Director, TCI Fund Management
Moderator: Diana Fox Carney, Fellow, Balsillie School of International Affairs
Panelists:
Kerry Adler, Founder, President and CEO, SkyPower Global
Marc-André Blanchard, Executive Vice-President and Head of CDPQ Global
Theresa Jang, EVP and Chief Financial Officer, Stantec
Jacqueline Prehogan, Co-founder and Chief Brand Officer, Open Farm Inc.
A series of videos from other businesses leading in this space will be showcased during the event.
---
Q&A | Submit an advance question for our panel
---
ABOUT RACE TO ZERO
Race to Zero is the UN-backed global campaign rallying non-state actors – including companies, cities, regions, financial and educational institutions – to take rigorous and immediate action to halve global emissions by 2030 and deliver a healthier, fairer zero carbon world in time. Already, over 31 regions, 733 cities, 3,067 companies, 624 educational institutions, 173 investors have joined the campaign.
Led by the High-Level Climate Champions for Climate Action – Nigel Topping and Gonzalo Muñoz – Race To Zero mobilizes actors outside of national governments to join the Climate Ambition Alliance, which was launched at the UNSG's Climate Action Summit 2019 by the President of Chile, Sebastián Piñera.
All members are committed to the same overarching goal: reducing emissions across all scopes swiftly and fairly in line with the Paris Agreement, with transparent action plans and robust near-term targets.
If your company is thinking about joining the Race to Zero campaign, you can learn more here.