INFOGRAPHIC: Transportation in Asia
A snapshot of planes, trains, automobiles and more in the world's fastest growing region.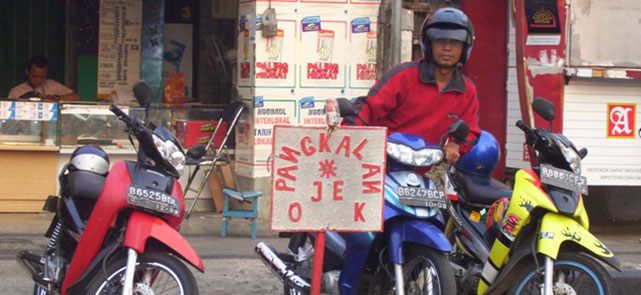 Motorcycle taxis in Pangkalan, Indonesia.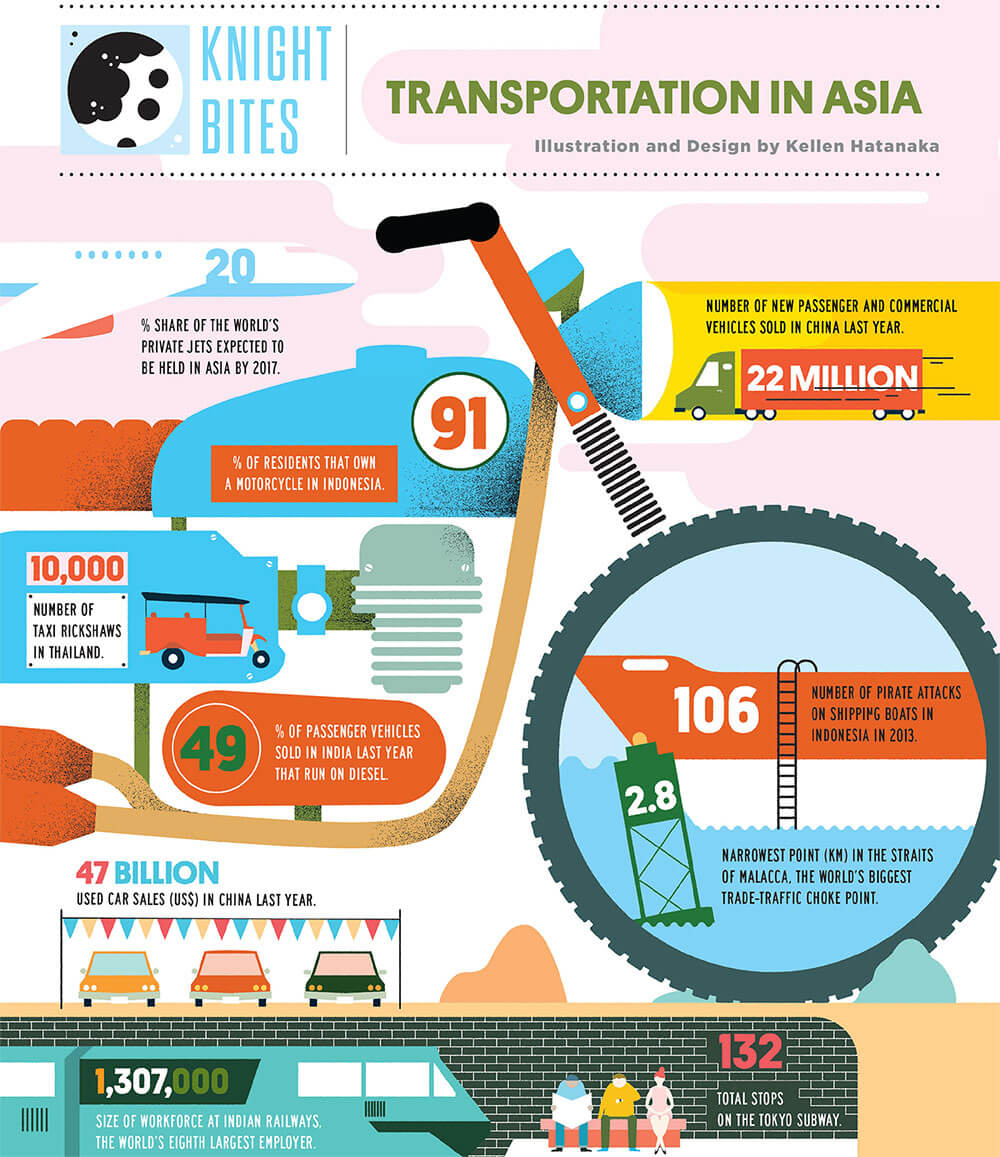 ---
Sources: Indian Railways, Jetsolution International Services Ltd., Indonesian Motorcycle Industry Association, China Association of Automobile Manufacturers, ICRA, China Automobile Dealers Association, Tokyo Metropolitan Bureau of Transportation, Tokyo Metro, International Chamber of Commerce's International Maritime Bureau.