New genes
Monsanto licenses CRISPR-Cas genome-editing technology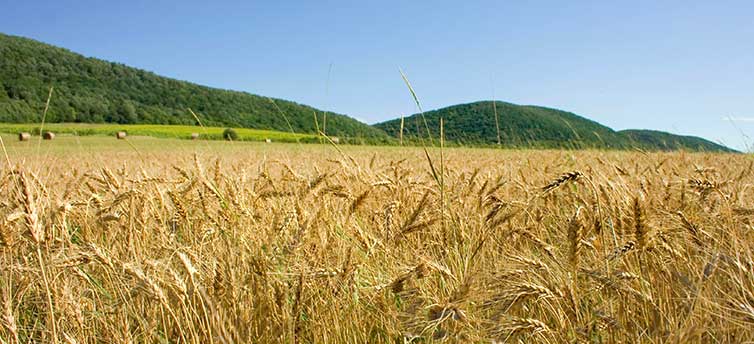 Photo by Istvan Takacs
Agricultural biotechnology giant Monsanto agreed in September to a global non-exclusive licensing agreement with the Broad Institute of MIT and Harvard to use the ground-breaking CRISPR-Cas gene-editing tool.
The St. Louis, Missouri-based company, which is in the midst of a merger with Germany's Bayer under regulatory review, plans to use the technology for agricultural purposes. "Genome-editing techniques present precise ways to dramatically improve the scale and discovery efficiency of new research that can improve human health and global agriculture," said Issi Rozen, chief business officer of the Broad Institute. "We are encouraged to see these tools being used to help deliver responsible solutions to help farmers meet the demands of our growing population."
CRISPR technology offers several advantages over previous forms of gene-editing. Letters from the plant's genetic code can simply be removed and replaced, unlike current practices which involve the introduction of foreign DNA. This calls into question whether or not crops altered by CRISPR technology will be regulated as genetically modified organisms (GMOs) in the future, providing a smoother regulatory landscape for crop development. Two recent rulings by the U.S. Department of Agriculture determined that two new CRISPR-developed crops should not be considered GMOs.
As this was the first time the Broad Institute was licensing its technology for agricultural use, the institute published a lengthy explanation on its website weighing the ethical and safety concerns involved in such a decision. Rozen explained restrictions included in the licensing agreement with Monsanto, which the institute plans on adding into any future agreements. It forbid the use of the licensed technology for gene drive, which is an attempt to spread a new gene through the entire species. It also banned the creation of sterile seeds, unless the plants are naturally sterile to begin with, as well as placed restrictions regarding alterations to tobacco plants.
The Broad Institute is not the only company laying claim to the CRISPR technology, which is at the centre of several high-profile patent disputes. Researchers from University of California, Berkeley and the University of Vienna filed a patent for using CRISPR-Cas9 in 2013, followed several months later by researchers at the Broad Institute. Despite filing second, however, the Broad Institute was the first to be granted the patent in 2014. A competing claim has also emerged out of South Korea in recent months.