Back to All Issues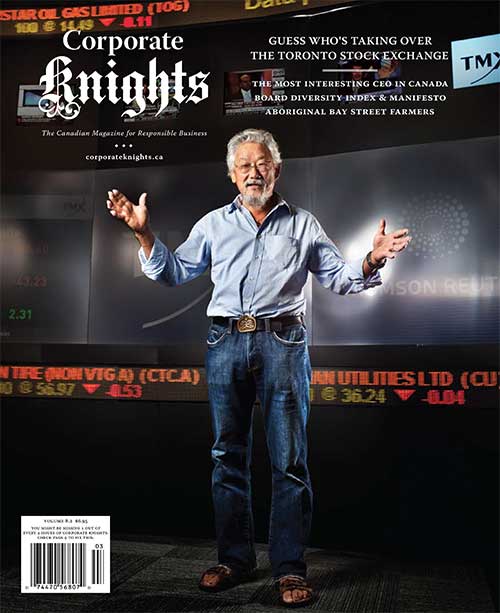 Fall 2009
Featuring 2009 Board Diversity Index
Also in this issue...
Water

Is desalination really the answer to the world's water woes?

Food

As land becomes more valuable Prairie First Nations and North America's largest farming corporation form an unlikely bond.
Leadership

CK editors Toby Heaps and Melissa Shin caught up with legend of green David Suzuki at the Toronto Stock Exchange.