British green projects leading the way in sustainability
UK organisations are leading the global stage in clean energy innovation.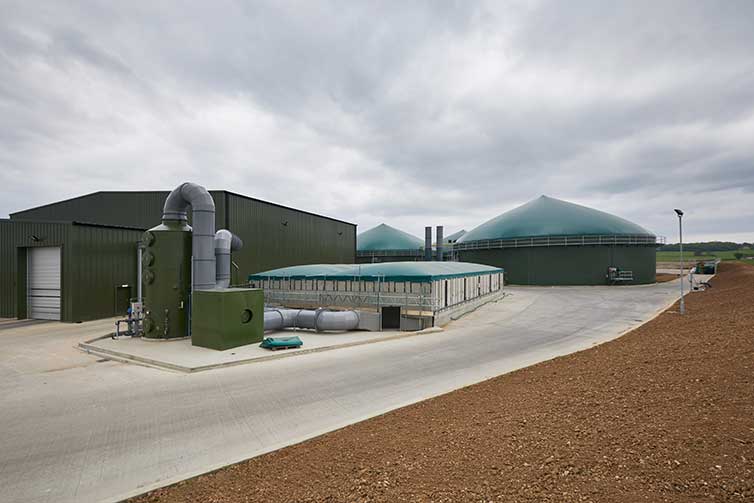 This article is "sponsored content" as defined by Corporate Knights' content disclosure policy.
---
Commitment to a sustainable energy future, a stable policy environment and close cooperation with industry has enabled the UK to grow a strong and diverse renewable energy sector.
The UK has wide ranging expertise encompassing everything from research into new innovation, through to at-scale deployment, as well as the policy, regulatory and grid-management expertise required to support these. The UK is, for example, a world leader in offshore wind with 5.5GW of installed capacity – the largest globally – and have a significant future pipeline.
With a growing and skilled workforce, competitive tax regime, business friendly environment, advantageous time-zone, English as the world's dominant business language, a strong legal and regulatory environment, global links, and supportive stance for innovation, there are many reasons why any international business seeking to source the best in green innovation would benefit from working with the UK.
Examples of innovative green projects
Below are examples of how the UK is leading the world in sustainable green energy.
Wind

: The UK is the world leader in offshore wind, with more installed capacity than any other country. Opened in May 2017, Burbo Bank Extension off the Liverpool cost is the first offshore wind farm in the world to make commercial use of 8MW wind turbines:

Each turbine is taller than the Gherkin building in London
One rotation of an 8MW turbine can power an average house for 29 hours
Increasing capacity is driving down costs
Energy from Waste

: There is a £16 million food waste Anaerobic Digestion facility near St Albans:

Utilising market leading processes and technology
Processes 60,000 tonnes of unavoidable food waste per year
Generates in excess of 3MW of electricity, enough for 5,600 households
Significant cost, environmental and greenhouse gas capture benefits in comparison to landfill
Solar

: In May 2017, the UK broke its solar power record, providing 8.7GW in half an hour, or 24.3% of demand. London-based solar energy leader, Solarcentury, has been leading projects across the world, including completing Africa's largest solar carport and has completed Latin America's largest solar project in Valparaiso, Chile:

40MWp
Over 120,000 solar modules
Could power approximately 21,600 homes
Hydro

: British company Gilkes have supplied over 6,800 units into more than 85 countries over 160 years. Built in the English Lake District factory in Kendal, they employ c.250 people in the UK. In 2010, Gilkes won the order to supply three 7MW turbines to the City of Sitka, Baranof Island project in Alaska. This project now supplies 10,000 homes with 100% of their electricity demand.


—

Smart Grids

: With a large amount of renewables entering the grid, the UK has become adept at developing network solutions, using a range of high-tech, software and hardware solutions and energy storage to make the grid more stable. The UK has strengths in the digitalisation of the grid: using remote data capture and monitoring to communicate with control centres allowing for more stable, efficient electricity networks. The UK is innovating on storage, with investment in developing existing technologies including batteries and new solutions such as fly wheels.
These are only a few examples of how the UK is world-leading in sustainable clean technology.
Find out how UK expertise can help your organisation deliver its next green project by clicking here