A taste of country: the rise of young, female farmers
Posted October 6, 2016
Farming has traditionally been a male-dominated pursuit, but a new crop of younger female farmers is working to change that.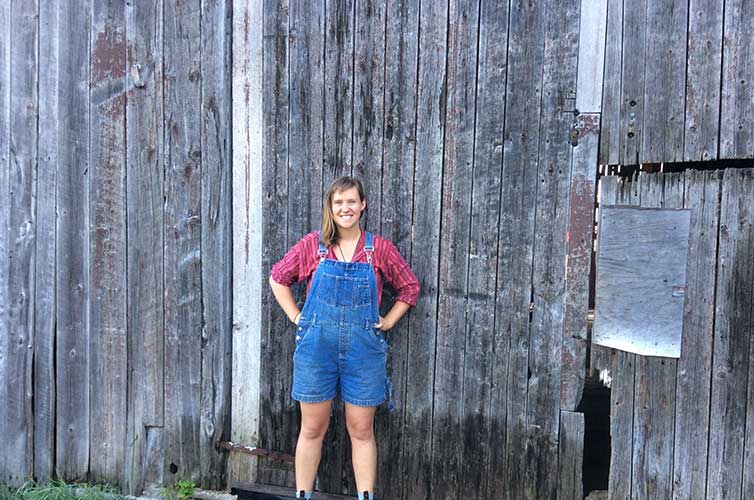 Down a gravel driveway, beside an old glass greenhouse and three plastic-sheathed hoop houses bursting with tomatoes and cucumbers, sits a large faded wooden barn. Inside, a handful of farm workers amble in one night a week to debrief, or, more accurately, de-stress. "We do a yoga night Tuesday nights," says Bethany Klapwyk from under a sun-bleached yellow and green Beaver Lumber ball cap. "Just with the team. Because honestly, we're all very sore."
Klapwyk is careful to ensure that everything on this farm is done sustainably, not just to keep the soil in balance but so she and her farm team can keep humming along healthily, too. She's the co-owner here at Zocalo Organics, an 83-acre property dotted with greenhouses, veggie gardens, hayfields, cedar forests and wetlands in Hillsburgh, an hour and a half north west of Toronto. And at 27, she's one of the nation's youngest farm operators, part of a burgeoning movement of female agriculturists in their 20s and 30s seeking to work the land differently, sustainably, ecologically.
Continue Reading...