Investors wary after Ontario wind farm closure: Germany
European companies watching shutdown of wpd AG's White Pines wind project with concern, Germany's ambassador in Canada said.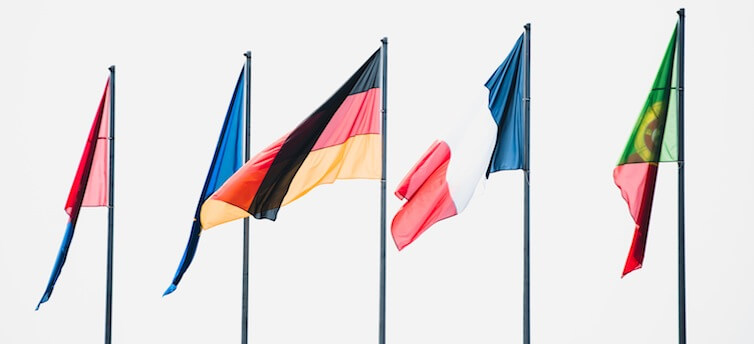 Ontario's abrupt closure of a German-owned wind farm is damaging confidence in Canada's protections for foreign investment among Europeans, Germany's ambassador in Canada said.
Ontario Government and Consumer Services Minister Todd Smith announced July 10 the cancellation of the nine-turbine White Pines Wind Project in eastern Ontario.
wpd AG, a medium-sized German wind producer, and the city of Munich have already put C$100 million into the nearly finished project, according to wpd's Canadian subsidiary. One hundred workers were on site the day news of the cancellation broke.
"I'm definitely hearing a lot of questions and concerns from the German government," ambassador Sabine Sparwasser told Corporate Knights in an interview July 19. "Beyond that, it is a case that has by now attracted the attention of the EU and European companies who want to invest in Ontario and in Canada."
Recent concerns on foreign investment and the rule of law in Canada have focused on British Columbia's attempts to stop Kinder Morgan's expansion of the Trans Mountain crude pipeline, which is being developed in that province and Alberta. The federal government is contesting British Columbia's efforts to regulate the project's environmental risks.
But the new Progressive Conservative government in Ontario, which is seeking to dismantle its predecessor's environment and energy policies, is raising new concerns about investment safety.
"This is a case of how safe is our investment, how good is it to invest in Ontario and Canada because we do want to have bilateral investment," Sparwasser said.
There are 800 German companies in Canada and more are hungry to invest, she said. Most of Canada and Europe's comprehensive free trade agreement went into force last year, laying the groundwork for more European money in Canadian projects.
But the White Pines cancellation is pushing interest away, according to the ambassador.
"When you have all the necessary permits, to be asked to immediately stop the project and take it down, with no clarity on what the indemnification process would be, is unsettling," Sparwasser said. "It is unusual to have such a drastic measure when all the necessary permits of a project are present."
Ontario's government introduced legislation outlining its cancellation of White Pines on July 16. The bill, which is being examined by members of the provincial Parliament, includes a section on how compensation will be calculated but doesn't provide any hard figures.
Premier Doug Ford's office, as well as Smith's, did not respond to a request for comment on Sparwasser's concerns.
wpd AG issued an open letter to Ford July 12 calling on the new premier to reconsider the cancellation.
"Do you think, dear premier, that it is fair and equitable that a project right before completion is now being ruined retroactively and that our company is suffering serious damage through no fault of its own?" wpd AG CEO Hartmut Brosamle wrote.
It's still too early to consider a formal complaint under the Canadian-European Union Comprehensive Economic and Trade Agreement (CETA), Sparwasser said.
"This is why we want to raise the concern now and say we want to proceed here in a better matter and in a manner that respects contracts and in a manner that respects the investment trust that an investor has put into the province of Ontario," she said.