Editor's note: A seat at the table
Companies across North America should look more like their clientele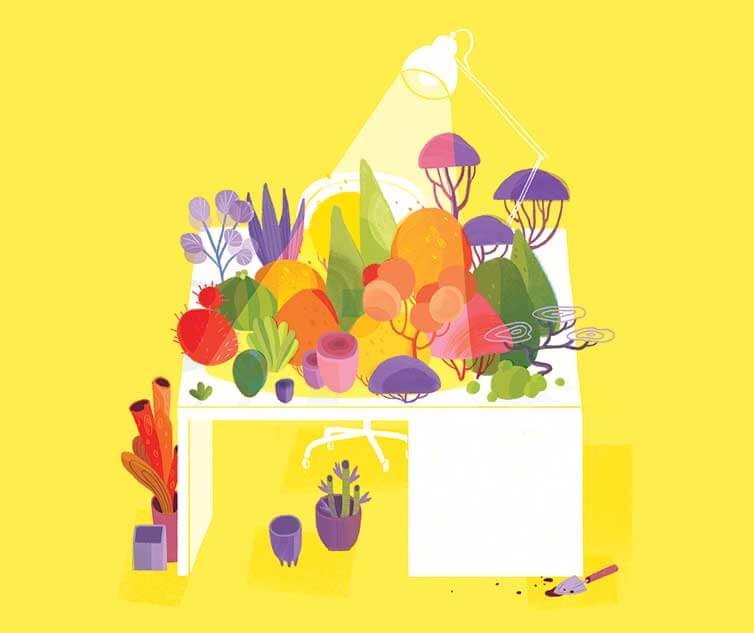 Illustration by Wenting Li
This piece appeared as an editor's note in the Summer 2017 issue of Corporate Knights
One persistent thread of the nascent Trump era is the stark divide between corporate America and the White House on many of the issues du jour, particularly when it comes to questions of diversity and inclusion. Some of these are explicit, such as vocal opposition and fierce lobbying against the president's religious liberty executive order or the proposed travel ban.
Other moments have been unintentionally revealing, including this year's parade of Super Bowl ads. Innocuous corporate messaging took on a greater significance in the week after the chaos of the original travel ban. Coca-Cola aired its multilingual version of "America the Beautiful" – not so the company would be seen as joining the anti-Trump resistance but more likely because the ad reflected broad themes that its target demographic wants to hear. This rift will only grow more pronounced in the years ahead.
The 2017 Deloitte Millennial survey conducted across 30 countries last September found that 87 per cent of millennials believe "the success of a business should be measured in terms of more than just its financial performance." Younger Americans and Canadians are more likely to work for companies that share their values, as well as purchase their products and use their services. These values include greater environmental awareness, a greater acceptance of LGBTQ communities and less suspicion of cultural minorities, among other things. While a much-discussed Angus Reid poll released in October 2016 found that 68 per cent of Canadian respondents said minorities should be doing more to fit in with mainstream society, 53 per cent of millennials disagreed with that sentiment.
Millennials will comprise around 50 per cent of the global workforce by 2020. Both they and Generation Z (kids under 18) will be the most diverse cohorts in history, with nearly 25 per cent of Canadian millennials classified as visible minorities in the 2011 census data. In the U.S., whites comprise only 51.5 per cent of Generation Z. Companies need to draw from the deepest pool of employees to stay competitive, which means corporate policies that make this multicultural cohort feel welcome are imperative. Employee and management diversity in both composition and outlook also creates a more innovative business that is able to steer away from the perils of groupthink.
Companies that fail to move in this direction are not only reducing their pool of potential talent and customers, but run the risk of blowback from employees and consumers alike. The #DeleteUber boycott first forced Uber CEO Travis Kalanick to step down from Trump's economic advisory panel in February, and then picked up steam again later that month when a former female engineer at the company published an open essay accusing the company of covering up sexual harassment in the workplace.
This isn't to say that an increased focus on diversity and inclusion in the workplace is inevitable. The Ontario Securities Commission released its newest report in March evaluating board and executive officer female diversity on 677 TSX-listed companies, and there is some notable corporate leadership on display (see here for a list of the top companies).
But 304 of the companies listed failed to have any women on their board. An additional 157 companies did not have any women in senior management. Only 46 corporate boards were more than 30 per cent female, and only 102 firms had more than 30 per cent women in senior management. This, of course, is only one facet of diversity.
Some Canadian workplaces are slowly becoming more welcoming to women, people of colour and LGBTQ employees, and these lessons should be adopted as widely as possible. Internal targets, recruitment programs and groups like the Canadian chapter of the 30% Club all have a role to play here, as do more blunt tools like legislation imposing quotas (see here for a broader meditation on this topic).
Together these elements can all contribute to a shift away from a culture of compliance as part of a longer-term growth strategy.