Climate crisis may force us to rethink how we regulate and approve chemicals
Chemists raise concerns about what emerging ecological impacts should mean for regulators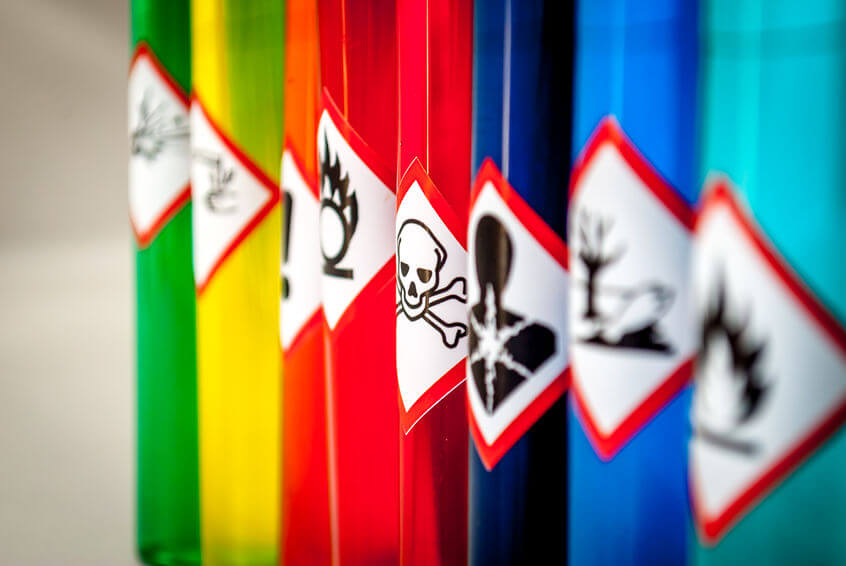 Algae blooms are infecting waterways from Lake Erie to the Gulf of Mexico, raising red flags about how global warming is giving the toxic blooms a helping hand.
Toxic blooms are often caused by overloads of synthetic fertilizers that were intended to nourish crops but end up being carried into waterways. Those farm inputs may have been considered suitable in an environment that's constant but the shifting climate (including heavier rainfall and warming waters) may be making algae blooms worse.
"We don't have a lot of data on when different parts of the ecosystem are affected at the same time, let alone models that can predict that," says Paul Van den Brink, a professor who studies chemicals in the environment at Wageningen University in the Netherlands. Van den Brink notes that algae blooms in the Netherlands' iconic dikes and drainage ditches may have also been exacerbated by last summer's record-breaking heatwave.
In a paper published in Environmental Toxicology and Chemistry, Van den Brink and a group of European chemists raised concerns about what new ecological impacts will mean for chemical regulators.
Substance regulation in Europe, Canada and the U.S. often looks at one substance and impact at a time. That neglects possible synergetic effects between the two that could be greater than their sum, says Van den Brink.
The scientific community needs a lot more data on how substances behave in the environment to create a regulatory framework that accounts for those synergetic effects, according to the paper entitled Toward Sustainable Environmental Quality: Priority Research Questions for Europe.
For one, while climate change is global, in-depth data on concentrations of contaminants is currently limited to North America, Europe and in a smaller way China. More global initiatives are needed to identify pollution hot spots and focus mitigation efforts, the authors said.
Pollution hot spots
One of those authors, University of York professor Alistair Boxall, is currently leading an international study that's collecting samples of drug traces found in river systems around the world. The mega-study covers 61 pharmaceuticals and 165 rivers in 72 countries from New Zealand to South Africa to Mexico.
After entering our bodies, fractions of the drugs that are not metabolized are excreted into wastewater. Roughly 80% of pharmaceuticals in the environment enter waterways in this way, with the remainder entering via manufacturer discharges and consumers flushing unwanted or expired drugs.
Early data from Nigeria has shown that the concentration of pharmaceuticals in Lagos, an ultra-dense city with poor sewer treatment, was one hundred times higher than that of York, U.K., Boxall said.
Concerns over antibacterial resistance led Boxall and his team to survey 14 different antibiotics as well as more complex substances like antimalarial compounds.
"That will be very interesting to see how antibiotic exposure in the environment varies," Boxall said. "There's a lot of evidence suggesting that resistance and the presence of antibiotics in the environments is affecting [mortality] globally."
Once additional data is compiled, Boxall and the other scientists behind the paper agreed that a new way of monitoring chemicals needs to be developed. Physical and chemical monitoring needs to be combined with emerging technology such as water-borne robots, remote sensing and genomic sequencing to enable faster and more efficient collection of data across longer time frames and wider spaces.
Global response
Some governments are taking steps to avoid the increased risks from chemicals undergoing synergistic effects in the environment. Switzerland invested US$1 billion to upgrade 100 wastewater treatment plants and adopted a federal sewage tax of US$9 per person per year to help cover maintenance costs. The country requires pharmaceutical companies to test their wastewater for biodegradability and to pre-treat water that does not meet requirements.
In the Netherlands, a chain approach that brings together various ministries, regional authorities and stakeholders including pharma companies, doctors, hospitals, pharmacies and water utilities, has begun implementing measures to raise awareness, improve water quality and produce safe drinking water.
Some pharmaceutical companies are trying to minimize the risk by building safe disposal practices at their production facilities. To determine the impact on the environment around its plants, for example, Astra-Zeneca has been looking at species that are higher on the food chain, such as fish-gulping otters.
Researchers from the University of Exeter and Astra-Zeneca found that the harmful impact of Clotrimazole, an endocrine-disrupting anti-fungal chemical, on zebrafish was amplified when the experiment was conducted in the warmer water temperatures predicted for the year 2100.
The future of chemicals
The most important long-term steps include reforming how governments approve products and improving post-approval monitoring, an immense undertaking given the fact that roughly 2,000 new chemical substances are introduced annually.
Environmental Defence Canada toxic program manager Muhannad Malas said that Canada's federal regulators are lagging behind in adopting research that should be used during substance approvals, especially when it comes to chemicals that can affect the human endocrine system.
"When our law was written, we were dealing with industrial pollution," says Malas. "We didn't know much about hormone-disrupting chemicals that can impact people at low levels, especially pregnant women, babies in the womb and infants."
The Canadian Environmental Protection Act, 1999, the federal legislation that outlines how chemicals are approved for use, should be updated to reflect that new science, he says.
Canada's federal government has ruled out final changes to the act until after the fall election.