Climate tango in Paris
Posted October 6, 2015
What you should and shouldn't expect from the Paris climate talks in December.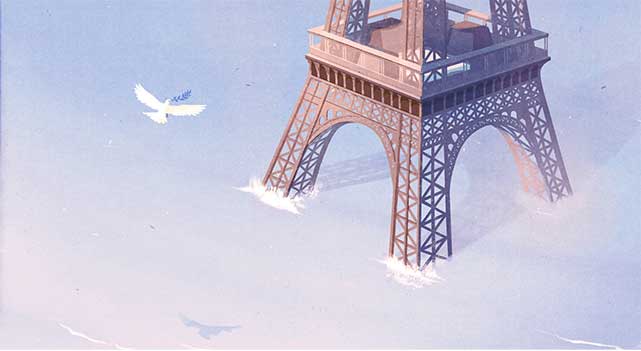 Climate change is no longer tomorrow's problem. This year alone, heat waves in India and Pakistan each killed more than a thousand people. The rainforest in Washington's Olympic National Park caught fire for the first time in history. California is parched. July 2015 was the hottest on  record.
In December, the governments of more than 192 countries are expected to gather in Paris for a two-week meeting of the UN Framework Convention on Climate Change (UNFCCC) Conference of the Parties, known simply as COP21. The goal? An international deal on climate that keeps average global temperature from rising more than 2 degrees C compared to pre-industrial levels. Do that, experts say, and humanity has a shot at averting catastrophe.
Continue Reading...