The man who fixed the hole in the sky
Posted June 5, 2019
Thirty years ago, Tom McMillan helped forge the Montreal Protocol, lighting a pathway to getting the world to act in unison
Tom McMillan wants you to know that he is not the hero of this story.
It's a standard claim, the kind we expect from hallowed corporate and government leaders, pillars of society, actors in leading roles: I couldn't have done it without the support of my networks.
But when McMillan, who served as Brian Mulroney's minister of the environment from 1985 to 1988, says it, it comes across as anything but disingenuous.
Continue Reading...
Serving the public good
Posted May 30, 2018
Ed Waitzer is on a mission to expand the role of corporate boards well beyond narrow definitions of fiduciary duty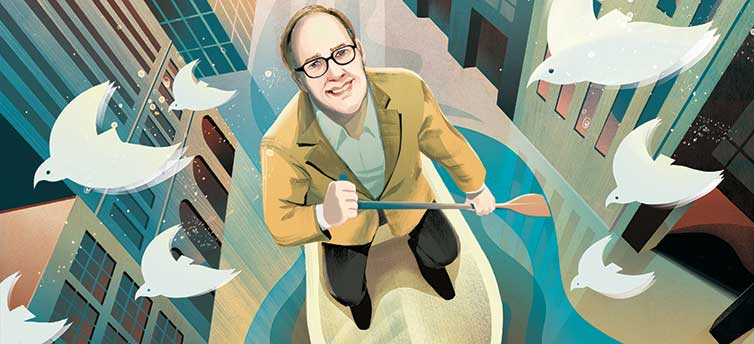 Ed Waitzer is squeezing this interview into a schedule that doesn't appear to have any breathing room.
Today, for example, he's already been to the gym (a busted knee in December and a recent hip replacement mean he can no longer run) and has blasted through the daily newspapers in the steam room. As a senior partner at Stikeman Elliott LLP in Toronto and head of its corporate governance group, he's dealt with some governance issues in one client's family business and some employment issues for another client, a public company. He's got a meeting in an hour with the chair of the Ontario Securities Commission – which he chaired from 1993 to 1996 – to discuss some proposals around climate-risk disclosure. There's a board meeting later in the afternoon, and class in the evening: Waitzer teaches corporate law, in a joint appointment between Osgoode Hall Law School and York University's Schulich School of Business, where he directs the Hennick Centre for Business and Law. (He also lectures regularly at various Chilean university law and business schools; he's on the advisory board of the Pontificia Universidad Católica de Chile's corporate governance centre.) And then there's the board presentation he's putting together for Monday, the slew of articles he's writing, a panel for accountants on auditor liability for negligence in court, the fellowships at the Centre for International Governance and Innovation and the C.D. Howe Institute, the committees, the charitable boards.
Continue Reading...