Sharing the seas
Posted November 14, 2018
Crab and lobster harvesters are testing new technology to reduce net entanglements with whales.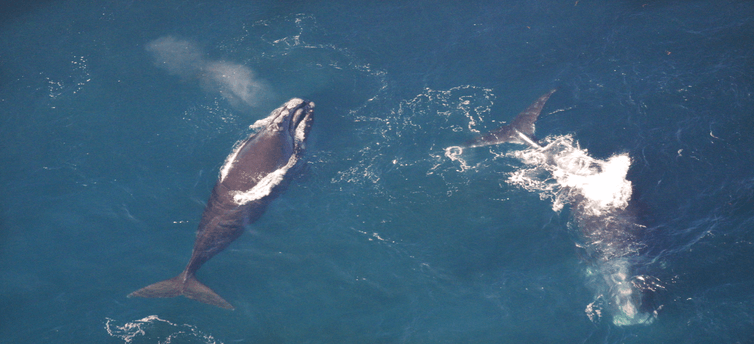 In 2017, 12 of the mere 450 North Atlantic right whales left on Earth became entangled in fishing gear in the Gulf of St. Lawrence in Canada's maritime provinces. Five died. Three managed to escape. People freed another three, and one disappeared. Another five were killed by ship strikes. Pressure mounted on the fishing industry and regulators to do something.
Whales are particularly vulnerable to "fixed gear" fishing, in which traps set on the seafloor to catch crabs and lobsters are connected via ropes to buoys on the surface. In areas where fishing is dense, these hanging ropes create an obstacle course for whales and other animals, including leatherback and loggerhead turtles. Canadian waters also saw 80 humpback and 40 minke whale deaths last year, with entanglement as one of the main causes. Entanglement in fishing gear was the No. 1 cause of death for all large whales. On right whales' migratory routes, calving and foraging areas along the East Coast of North America, from Georgia to the Gulf of St. Lawrence, the whales must swim a gauntlet of an estimated one million vertical fishing ropes attached to crab and lobster traps.
Continue Reading...