Toby Heaps
Publisher
Toby is the chief executive officer and co-founder of Corporate Knights. He spearheaded the first global ranking of the world's 100 most sustainable corporations in 2005, and in 2007 coined the term "clean capitalism." He sits on the Sustainability Accounting Standards Advisory Board and the University of Toronto's Environment and Finance Committee. He also is a director at Ashoka Canada. Toby has been published in the Financial Times, Wall Street Journal and the Globe and Mail, and is a regular guest speaker on CBC. In 1998, he played centrefield for the Yugoslav National Baseball Team.
---
Editorial: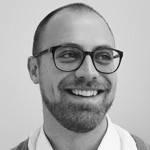 Jeremy Runnalls
Editor-in-Chief
Jeremy is the editor-in-chief of Corporate Knights. He works as the senior member of the publication's management team, overseeing all editorial and production in the quarterly. He also serves as a board member at Green Thumbs Growing Kids. In 2013, he was named a Mining Country fellow by the Institute for Journalism and Natural Resources. He previously served as a consultant at the Social Investment Organization, and sat on the steering committee for the Responsible Endowments Coalition.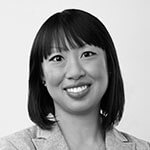 Melissa Shin
Contributing Editor
Melissa Shin is deputy editor of Advisor Group as well as the chair of the board of governors for POV Magazine. Before joining the team in 2011, Melissa was managing editor of Corporate Knights, where she now serves as a contributing editor.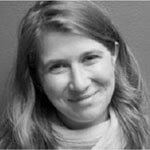 Rachel Pulfer
Contributing Editor
Rachel Pulfer is the executive director of Journalists for Human Rights, an international media development charity and non-governmental organization. Prior to joining JHR, she was a Canadian Journalism Fellow at Massey College and U.S. correspondent and columnist for Canadian Business magazine.
Donna Mitchell
Copy Editor
Donna is a copy editor for Corporate Knights magazine. She first developed editing skills at The Canadian Press and Financial Post, putting to work an English degree from the University of Western Ontario and journalism education from Ryerson. Later, at a major bank, she managed production of the corporate annual report, an ethics document and strategic communications to employees, earning the Chairman's Award for Excellence.
---
Advertising:
Erin Gardhouse
Associate Publisher

Erin has been working with many of Corporate Knights' advertisers and sponsors since January 2013. Prior to joining the organization, Erin worked across the publishing sector, in trade and educational book publishing as well as industry magazines. She holds a BA from Trent University and is a graduate of Centennial College's Book and Magazine Publishing program.
Tara Wilkie
Executive Assistant

Tara joined Corporate Knights in Fall 2015 and is the executive assistant to Toby Heaps. She is a graduate from the University of Waterloo's Environment and Business program. Before joining Corporate Knights, Tara completed a variety of internships & co-op placements, working in government, the private sector and for not-for-profit organizations on sustainability-related issues.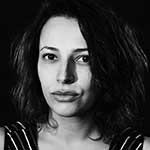 Sheima Benembarek
Business Development Lead
Sheima Benembarek is the business development lead at Corporate Knights and a Toronto-based freelance journalist. She has held editorial positions at On the Danforth, The Walrus and The United Church Observer, and previously worked as a book co-edition editor in Montreal. She holds a BA from Concordia University and a graduate degree from Centennial College in Book, Magazine and Electronic Publishing.
---
Corporate sustainability research: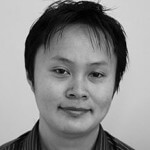 Michael Yow
Director of Research
Michael Yow is Corporate Knights' director of research, responsible for corporate sustainability data integrity and benchmarking. He is also a former champion badminton player in Mauritius.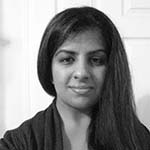 Moshmi Desai
Sustainability Research Assistant
Moshmi is a sustainability researcher at Corporate Knights, armed with a BA in urban studies from York University and a post-graduate certificate in Green Business Management from Seneca College. Moshmi shares a keen interest in issues related to sustainability and corporate social responsibility. She helps prepare reports on research findings by analyzing data on energy efficiency, resource consumption and emissions as well as reviewing recent reports from other experts on sustainable technologies, practices and policies.
---
Art: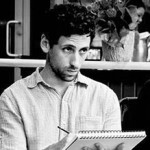 Jack Dylan
Designer, Senior Art Director
Jack has been the designer and senior art director for Corporate Knights since fall 2011. He is also a freelance illustrator, creating editorial illustrations, posters, graphics, and comics. A recent review of his work stated that: "In much of his recent work, a minimalist and often restricted approach to form and color is wonderfully complimented by the addition of fine details and contrasting accents, while in many of his other pieces, a more playful tone is achieved through elaborate, dense line-work and subtle abstraction." Past clients have included the CBC, Globe and Mail, Maclean's, McGill University, New York Press, Toronto Life, Volkswagen (Via Palmhaves) and The Walrus.