Is Ontario destined to become a relic of the auto industry?
Posted August 12, 2015
Judging by the province's record on EV innovation and manufacturing, the future of its auto sector looks bleak.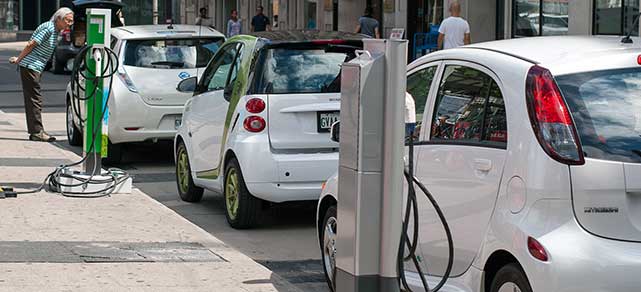 Ben Faiola drives his Michigan-made Chevy Volt into his garage, turns it off and just walks away. Usually, he'd have to do what nearly all electric vehicle owners must do to start their next trip on a fully charged battery: plug the car into a wall charger.
Not Faiola. He's one of a handful of people in Canada who has installed a wireless EV charging system called Plugless, developed by Richmond, Virginia-based Evatran Group. The system just sits on the floor of Faiola's garage. All he has to do is drive over it with the help of a wall-based unit that uses light signals to guide him in like an airplane on a runway.
Continue Reading...