A natural advantage
Posted June 16, 2014
Evidence is mounting that exposure to plants, animals and other humans boosts health outcomes and productivity.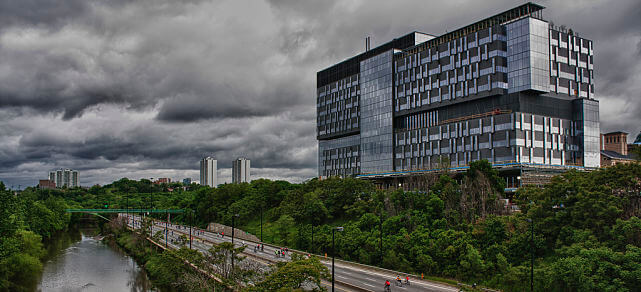 No matter where you are in Toronto's new Bridgepoint Hospital you can observe a park or garden through large windows.
Gardens cover the grounds and a roof of the hospital, which serves patients who need long-term rehabilitation or disease management. Inside, walls are painted in green or the blue of nearby Lake Ontario. Nature themes dominate artwork.
The design aims to connect patients to the surrounding community and park, says Celeste Alvaro, a specialist in experimental social psychology who heads a team researching green features and their impacts.
Continue Reading...