Los Angeles, the city of angels, is aiming within the next 10 years to become the first big city in America to achieve zero waste, part of a larger plan revealed in April that includes fully divesting from coal power and reducing GHGs to 80 per cent below 1990 levels by 2050.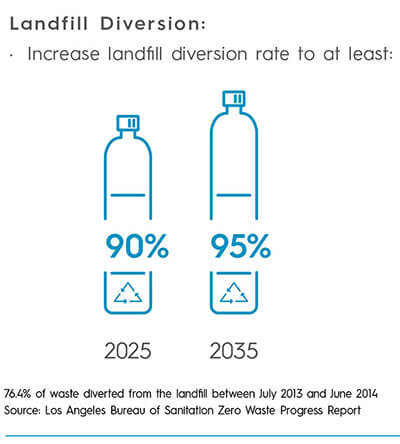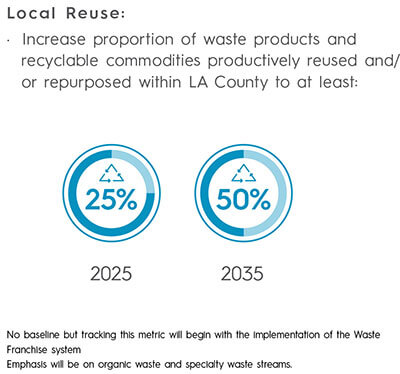 Other highlights: a target of zero smog days by 2025, the goal of lowering average building energy use by 30 per cent within 20 years, and within that same timeframe putting the infrastructure in place for residents to do 50 per cent of their travel by bicycle, public transportation or foot.
Reducing the heat island effect will be another major effort. With so many rooftops and roads that absorb heat, L.A. tends to be hotter than surrounding communities. The city plans to tackle this problem by adding more green spaces, but also through an updated building code – another big-city first in North America – that requires all new and refurbished homes to have rooftops that reflect sunlight.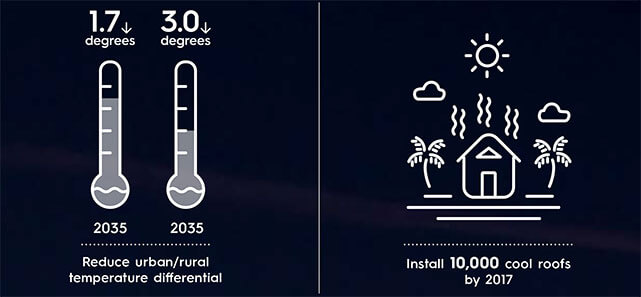 Reducing municipal water use by 25 per cent by 2025 is also in the plan, and comes at a time when California is struggling to adjust to a record drought with no clear end in sight.
L.A. Mayor Eric Garcetti said the plan is designed to give his city a "strong foundation" for sustainable growth over the coming decade.