Ford Motor Company revealed plans last week to spend $4.5 billion (U.S.) on electric vehicle (EV) development and introduce 13 new models by 2020.
This investment by the Detroit automaker, constituting its largest commitment to EVs in its history, will result in 40 per cent of its models being electrified in the next five years, up from 13 per cent. This figure encompasses full EVs, along with plug-in and regular hybrids. Ford has already hired an additional 120 engineers for its Electrified Powertrain Engineering program this year, and plans on adding more R&D capacity in the years ahead.
An updated version of the electric Ford Focus will include a DC fast-charge function that will restore the battery to 80 per cent capacity over an estimated 30 minutes, as well as a range of 160 kilometres. It is expected to be released at some point next year.
CEO Mark Fields described the strategic pivot as a forward-looking step to adapt to tough 2025 fuel-economy standards passed by the Obama administration, as well as an effort to keep up with long-term consumer demand. Fields dismissed the recent surge in SUV and pickup truck sales due to low gas prices as nothing more than a blip.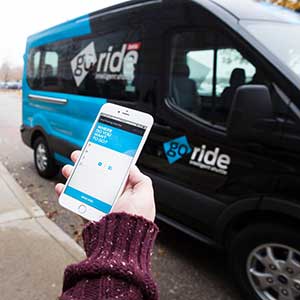 "Certainly, the gas prices that we're seeing right now don't help the electric-vehicle sales," Raj Nair, Ford product development chief, told reporters. "We've got a lot to do to inform and educate the customer about the advantages of not just the battery-electric vehicles, but plug-in hybrids in particular and hybrids."
The company also announced a renewed push to enter into the smart mobility marketplace, recently rolling out an employee van-hailing service called the Dynamic Shuttle.
"Our vision is to be a mobility service provider, beyond building a vehicle that would be in somebody else's fleet," said Ford VP of research Ken Washington. "We see this as a business we want to be in."