From extreme weather, disease outbreaks, vulnerable infrastructure and increased physical and mental stress, climate change promises to test the limits of our bodies, minds and already over-stressed health care institutions. Corporate Knights published a special issue last June that explored these issues in depth.
Now, a collection of U.K.-based healthcare organizations representing thousands of doctors, nurses and other healthcare practitioners is calling on its peers in the health sector to phase out investment in 200 of the largest publicly listed fossil-fuel companies over the next five years.
Citing repeated warnings from the international health community about the risks climate change and fossil-fuel pollution pose to human health, they are pushing for the same wave of divestment that spurred action against the tobacco industry.
"It is arguably both immoral and inconsistent for the health sector to continue to invest in industries known to harm health, given its clear responsibility to protect health," the group, led by the Climate and Health Council and the Centre for Sustainable Healthcare,  stated in its recent report, "Unhealthy Investments."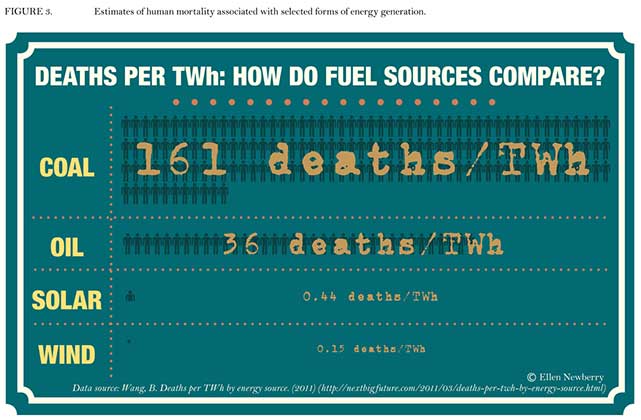 Representatives of the British Medical Association have already voted to end its investments in the fossil-fuel industry and increase investment in renewable energy. "It is the first national medical association to do so, and several others are now starting to consider following suit," states the report.
The group's call injects more momentum into the global divestment movement, which has been criticized by many – including former Quebec Premier Jean Charest – as ineffective and a waste of time.
But that's not how the world's largest sovereign fund sees it. In February, while rejecting blanket divestment, Norway's Government Pension Fund Global (GPFG), which is worth $850 billion (U.S.), disclosed that it has discontinued investment in 40 climate-risky companies, including 32 coal miners, five tar sand producers, two cement companies and one coal-based electricity generator.
According to the Guardian newspaper, about 180 organizations to date have divested of about $50 billion in fossil-fuel company stocks.
Faced with growing activism from universities and large institutional investors, some of the largest fossil fuel-friendly lobbying groups have begun to push back against the divestment movement. They've even begun funding studies meant to undercut the economic case for divestment.