It's been 50 years since the first Earth Day in 1970, when 10 million people took to the streets for a national teach-in on the environment. At the time, questions were mounting about the lead fumes puffing out of tailpipes, the Cleveland river soaked in industrial waste that had caught on fire the year prior, and the thousands of dead, oil-soaked birds that had washed up on the beaches of Santa Barbara in the largest oil spill in American history. That April, 10% of the U.S. population came together to voice their outrage and "demand a new way forward for the planet." By the end[3  of the year, the Environmental Protection Agency had been founded, ushering in an era of groundbreaking clean-air, water and endangered-species regulation that would reshape corporate America's relationship with nature, providing a cornerstone for modern environmental policy.
The business community hasn't always been an ally of the planet, but it would have a significant role to play in the next half century of environmental action – including developing and deploying solutions, on a global scale, to problems they quite often had a hand in creating.
There is a lot to reflect on from the last 50 years. Amidst the COVID-19 pandemic, it's worth remembering we have a pretty good track record of fixing planetary-scale problems when we set our minds to it:
• The destructive pesticide that prompted Rachel Carson's seminal book Silent Spring, DDT, was banned in 34 countries, leading to the dramatic comeback of bald eagles, peregrine falcons and osprey.
• We are just two countries away from the global elimination of lead in gasoline, which the UN says has resulted in US$2.4 trillion in annual benefits, 1.2 million fewer premature deaths, higher overall intelligence and 58 million fewer crimes (thanks to lower levels of lead in people's blood).
• CFCs, once found in every fridge and aerosol can, were phased out globally, with recent evidence showing that the hole in the ozone layer over Antarctica is beginning to repair itself (though CFCs leaking from old appliances and such have created a recent upswing in emissions).
• Emissions of sulphur dioxide and nitrogen oxide were capped, eliminating the scourge of acid rain that threatened to blacken our forests and kill our lakes.
• Ontario became the first government to ban coal power, eliminating more greenhouse gases than any action to date in North America.
Three things have become clear over the last 50 years:
1. Deadly environmental problems require regulation, often in the form of banning offending pollutants.
2. Unlike, say, the Olympics, the cost of tackling environmental problems usually ends up being less than what anybody thought it would be, as former U.S. Treasury Secretary Larry Summers puts it, partly because projected costs are inflated by those who have a vested interest in the status quo and unexpected innovations drive down costs.
3. Business can innovate and deliver solutions at scale when governments get the regulations right.
So in honour of the 50th anniversary of Earth Day, Corporate Knights, Earth Day Canada and Earth Day Initiative decided to launch an open-nomination process to determine which corporate actions have had the biggest impact on improving the state of affairs on our planet.
The final list includes a few companies that reflect the visionary souls of their environmentalist founders, like Patagonia, Body Shop and Interface flooring. There are also some mad-scientist disruptors and brown-to-green corporate chameleons in the bunch. But by far the most common type of hero is the early mover, those companies that heard the bell tolling before the rest of their peers and made a beeline to change their destructive ways – and, collectively, the trajectory of life on Earth.
Some of the early movers were major emitters under the glare of heavy activist campaigning that brokered peace deals with non-profits and regulators. Others were entrepreneurs who saw which way the wind turbines were blowing or scalers who used their market power to corral large segments of the economy into greener pastures.
Many companies didn't make the cut. DuPont was nominated for breaking ranks with other chemical giants by backing the Montreal Protocol's phase-out of ozone-depleting CFCs (a critical move from a company that had made the chemical in great quantities for decades), but it spent years aggressively undermining earlier domestic bans in the U.S. GM was the first North American automaker to say it would make cars that run on both unleaded and leaded gasoline, but the car company (which invented leaded gas in 1921) also fought tooth and nail against regulations that would effectively outlaw leaded fuel altogether. Another nominee, General Electric, made waves when it launched its multibillion-dollar Ecomagination branding initiative in 2005, but it ultimately failed to heed its own marketing and today still earns just a tenth of its revenue from what could be considered "green" sources. And more recently, BlackRock's newfound climate investment convictions are most welcome, but it's still the world's premier funder of destructive fossil fuel activities, and when it has a chance to shift corporate behaviour through shareholder votes, it more often than not has sided with management over the climate.
The final top 50 actions that made the list are examples of moments that reveal the profound impact corporations can have on the planet when they lead change rather than follow it. The Green 50 isn't an endorsement of a company's entire corporate legacy. It's a recognition that one act – one sustainability chief's initiative, one big-tent collaboration with non-profits, regulators and like-minded companies, one sustainably minded CEO – can shift the tides.
In reality, a whole cohort of players made each action possible – educators and agitators (i.e. persistent scientists, activists and journalists) as well as implementers and navigators (behind-the-scenes public servants and employees). Combined, their efforts have helped clear toxic pollutants, curb gigatonnes of climate-cooking carbon, conserve landfills of waste, preserve acres of forest and save countless species, giving our grandchildren a fighting chance to call a thriving planet home on Earth Day's 100th anniversary.
In the meantime, the whole purpose of this year's Earth Day, explains the coordinator of the very first Earth Day, Denis Hayes, in a phone call with Corporate Knights, "is to try to create enough pressure on governments and companies around the world to be aggressive in their leadership on [climate action]."
"In my ideal world," says Hayes, "we would look back on 2020 as an inflection point for carbon emissions . . . I'd like to see us having designed an economy that can operate with equilibrium."
While the pandemic is the most urgent threat facing us this year, the climate crisis represents the greatest challenge to the future of humanity – and also vast opportunities for those disruptors and scalers that deliver closed loop, clean economy solutions. We hope this  list will inspire more leadership at a time when the planet and every living entity on it needs it most.
Open nominations for the Green 50 were held in February. In addition, Corporate Knights contacted close to 100 thought leaders in various sectors and industries to get their input. A team of expert advisors* helped reduce the shortlist to 150, then a panel of judges voted on their top 50 picks.
The following judges helped us select the Green 50:
Pierre Lussier, director of Earth Day Canada
John Oppermann, executive director of Earth Day Initiative
Toby Heaps, CEO and co-founder of Corporate Knights
Adria Vasil, managing editor, Corporate Knights
Patagonia, 1973, First major clothing company to put protecting the planet at core of its brand
Patagonia founder Yvon Chouinard, pictured in the 1972 Chouinard Equipment catalogue. Photo: Tom Frost.
Patagonia wasn't always a green clothing company per se; it made durable clothing for wilderness enthusiasts. The former maker of mountaineering tools had stopped selling climbing pitons because they damaged rock faces. It became the first major clothing brand to donate 10% of profits (and offer training) to grassroots eco groups (1986), the first to make clothes out of recycled pop bottles (1993) and one of the first to convert its entire cotton line to organic cotton (1996). It has stood apart by putting environmental activism at the heart of its branding.
Catalyst: Patagonia's mountain-climbing founder, Yvon Chouinard, rooted his company in a "leave no trace" philosophy. However, it wasn't until 1988, when formaldehyde off-gassing from its clothing made workers at one Patagonia store in Boston sick, that Patagonia began investigating the environmental impacts of its supply chain.
Impact: Nearly 70% of its product line now comes from recycled materials, but the company's impacts reach far beyond its own supply chain. Among its achievements: it co-founded 1% for the Planet (which has 1,200 members in 48 countries that donate 1% of profits to environmental organizations) and the Sustainable Apparel Coalition, which drives impact reductions at over 200 companies with combined revenues of $500 billion. It's also a recipient of the 2019 UN Champions of the Earth award.
To Do: 86% of Patagonia's emissions come from the creation of its product materials. It's gunning to be carbon neutral by 2025 by using only recycled or renewable materials (including more ocean plastic) and switching to renewable energy in all its operations.
SC Johnson, 1975, First to ban ozone-destroying CFCs from aerosol products
Three years before the U.S. banned the use of chlorofluorocarbons (CFCs) in aerosol propellants and more than a decade before the Montreal Protocol called for a global phase-out, SC Johnson became the first aerosol maker to pull all products containing CFCs from shelves.
Catalyst: Mounting scientific evidence, including Nobel Prize–winning research by Paul Crutzen, Mario Molina and Sherwood Rowland, triggered a 25% drop in sales in CFC products in the first six months of 1975 and prompted a Natural Resources Defense Council campaign against CFCs.
Impact: As one of the first large companies to take a public stance against a substance that harmed the environment, SC Johnson helped build support among corporations for broader bans.
To Do: The maker of Ziploc, Glade and Drano could green more ingredients and ramp up its use of post-consumer recycled content (at 11% as of last year).
Body Shop, 1976, Jump-started wave of conscious consumerism and cruelty-free cosmetics
Anita Roddick pictured refilling Body Shop bottles in 1978. The Argus archives.
Under its crusading founders, Anita Roddick and her husband, Gordon Roddick, the Body Shop set a new standard for "retailing with a conscience," trailblazing the sourcing of fairly traded ingredients that weren't tested on live animals.
Catalyst: Roddick's travels on what she called the "hippie trail" through the South Pacific and Africa seeded her interest in sourcing natural, fairly traded ingredients.
Impact: The company helped spark consumer activism in generations of young people and helped push the UK government to ban animal testing of cosmetics ingredients in 1998. It says its "community trade" has benefited more than 12,000 workers in 23 countries.
To Do: Body Shop's 2018 sustainability report admits that only 10% of its ingredients can be deemed "sustainable," though it pledged to reach 100% by 2020. Post COVID-19, we'd like to see it return to its roots by rolling out product-refill stations in all its 3,000 stores (it's now at trial phase).
"If you think you're too small to have an impact, try going to bed with a mosquito"     

  – Anita Roddick, Body Shop co-founder
Ballard Power Systems, 1983, Pioneer developer of hydrogen fuel-cell technology
The Canadian company started out developing rechargeable batteries, then, in search of clean energy solutions, switched gears to fuel-cell technology in 1983. A decade later it unveiled a small zero-emissions bus that was powered completely by hydrogen and soon partnered with Ford and Daimler. Co-founder Geoffrey Ballard, a former oil industry engineer, has been called the "father of the fuel cell industry."
Catalyst: Geoffrey Ballard was working in the oil industry in the 1970s when the oil crisis hit. He became driven to develop environmentally clean energy systems.
Impact: Ballard is credited with kickstarting and expediting the hydrogen movement. The company now says it has 70 to 80% market share of all the fuel-cell buses and trucks deployed globally (including in Germany, California and China).
To Do: Scale production and bring down costs.
HP, 1987, Early leader in e-waste recycling and take-back programs
HP began recycling computer hardware in 1987 and officially launched the HP Planet Partners return-and-recycling program for HP LaserJet print cartridges in 1991.
Catalyst: The dumping of hazardous waste overseas became a hot-button topic in 1986 and led to the signing of the 1989 Basel Convention that propelled legitimate electronic recycling. HP got a head start.
Impact: Through 2018, HP has used recycled plastic to manufacture 4.2 billion ink and toner cartridges, and more than 80% of its ink cartridges now contain between 45 and 70% post-consumer recycled content.
To Do: Last year, HP announced that it plans to increase its recycled plastic content to 30% by 2025. We'd like to see it up its goal to 100% post-consumer or post-industrial recycled content.
IKEA, 1990, Early adapter of Natural Step framework
The Swedish furniture giant was one of the first companies to adopt The Natural Step (TNS) framework as the basic structure for the implementation of its environmental policy and plan.
Catalyst: IKEA approached TNS after it was outed for the high levels of formaldehyde in its particle board furniture in the 1980s and again in the '90s, at which point sales in Denmark plummeted by 20%. The world's third largest consumer of wood was also threatened with boycotts over its use of tropical rainforest wood.
Impact: IKEA has since set strict formaldehyde standards and largely banned PVC and heavy metals such as lead from all products. It became a founding member of the Forest Stewardship Council (FSC) in 1993. It now claims that 97% of its wood is FSC–certified or recycled and, with WWF, has helped certify 35 million hectares of forest.
To Do: IKEA's furniture is notorious for its lack of durability, something it promises to improve upon as it aims to become fully circular by 2030. Scaling up its furniture rental pilots will help it recycle and reuse materials at end of life.
Herman Miller and MBDC, 1990s,  Creation of system for designing cradle-to-cradle products
In the late 1990s, office furniture manufacturer Herman Miller began collaborating with architect William McDonough and chemist Michael Braungart's McDonough Braungart Design Chemistry (MBDC) to create a system for designing closed-loop "cradle-to-cradle" products.
Catalyst: In 1991, the Environmental Health and Safety group at Herman Miller was drafting its first "Design for the Environment" (DfE) guidelines. Noticing gaps in their knowledge, they later partnered with MBDC (founded in 1995) to develop the cradle-to-cradle (C2C) protocol for material selection.
Impact: The collaboration led to the creation of the DfE product-assessment tool, which evaluates progress toward cradle-to-cradle products, going beyond limitations of life-cycle assessment tools, laying the foundations for today's circular economy advancements. There have now been more than 600 C2C certifications in 30 countries.
To Do: To date, 76% of Herman Miller products are DfE-approved, but recycled content levels could be improved.
Sony, 1991, Release of the world's first commercial rechargeable lithium-ion battery
The oil embargo of the 1970s prompted an Exxon scientist to develop the earliest rechargeable lithium-ion battery as a fossil-fuel-free way of storing energy. Exxon shelved that research, but it was later picked up by Sony, which in 1991 released the first commercial lithium-ion battery, enabling a revolutionary shift in portable power storage.
Catalyst: Market opportunities fuelled by two decades of Nobel Prize–winning scientific breakthroughs in lithium-ion batteries.
Impact: This powerful, lightweight, rechargeable battery has been crucial to the mobile technology and electric vehicle revolution. It can also store significant amounts of energy from solar and wind power, making a fossil-fuel-free society possible.
To Do: Considerable work remains to effectively recycle batteries around the world and ensure battery minerals are sourced ethically.
Nichia Corporation, 1993,  Started production of the first high-brightness blue LED light, leading to the development of the first white LED
An employee at Nichia Corporation, Shuji Nakamura, first solved the challenge of creating blue LEDs, which enabled his later invention of the groundbreaking white LED. The invention effectively made Edison's energy-hogging incandescent light bulb obsolete.
Catalyst: Commercial interests and scientific innovation built upon decades of research, including the work of two Japanese professors who shared the 2014 Nobel Prize in physics with Nakamura.
Impact: LED bulbs typically use up to 80% less energy than traditional incandescent bulbs and can last several years longer. Given that approximately a quarter of the world's electricity is used to generate light, the economic and environmental impacts of widespread LED use are monumental.
To Do: Nichia originally awarded Nakamura only US$200 for his invention. However, a US$8.1 million settlement was reached in 2005, prompting calls for greater profit sharing between on-staff inventors and Japanese corporations.
BYD, 1995, Founded its first rechargeable-battery factory, setting it on path to become world's largest electric carmaker
China's BYD started out by manufacturing rechargeable batteries for electronics and has since become the world's largest maker of electric vehicles (both consumer and commercial) for the past three years. Its batteries are also enabling bulk storage of renewable energy.
Catalyst: BYD's founder reportedly started BYD with the goal of edging in on the Japanese-dominated battery market with cheaper made-in-China options.
Impact: BYD's rechargeable batteries have helped the car industry shift away from gas-powered vehicles. It's also paving the way to increase global adoption of renewable energy by enabling the storage of solar and wind energy in its batteries.
To Do: BYD's new fully automated production lines are a shift away from its original factories, operated by migrant workers, where labour rights were a concern. As with all battery producers, ensuring its minerals are sourced ethically should be a top priority.
ABB, 1995, Started production of direct torque variable-speed drives, catalyzing energy efficiency in industrial operations
It wasn't a glitzy moment in history. ABB had been making variable-speed drives for motors and pumps in the metal, marine and mining industry since the 1970s. Then it developed its first AC industrial drive with direct torque control. It sparked dramatic reductions in power use across a wide array of industries, often chopping energy use in half.
Catalyst: Growing calls for energy savings drove market innovations.
Impact: According to the company, its low-voltage drives saved an estimated 170 terawatt hours of electric power (roughly equal to the needs of 42 million European homes) and reduced global CO2 emissions by 140 million tons in 2008 alone. Today, more than half of ABB's worldwide revenues are generated by technologies that combat the causes of climate change.
To Do: In 2014, ABB set a goal of having its "eco-efficiency" products account for 60% of total revenue by 2020; in 2019, they were at 57%.
Interface, 1994, Launch of the Mission Zero program
Ray Anderson, founder and CEO of modular carpet company Interface, launched the Mission Zero program in 1994, challenging the company to eliminate any negative impact it had on the environment by 2020 – a radical path for a mainstream industrial business in the mid-1990s.
Catalyst: Anderson read Paul Hawken's Ecology of Commerce in 1994; he said the book hit him "like a spear in the heart," opening his eyes to the impacts of business on the environment.
Impact: In 2019, eight years after Anderson's death, Interface declared Mission Zero accomplished, with dramatically reduced GHG emissions, water usage and waste in the company's operations. Interface blazed a trail for other companies, in its industry and beyond, to invest in sustainability, proving that it also benefits the bottom line.
To Do: Interface's next "moonshot" involves making an entirely carbon-negative product – a first step in its new Climate Take Back mission.
Toyota, 1997, Debuted the world's first mass-produced hybrid electric vehicle
Toyota brought the first mass-market hybrid to the market in Japan in 1997, with demand exploding when the car reached the U.S. a few years later.
Catalyst: Toyota wanted to develop a "global car for the 21st century" to compete against a Clinton-Gore administration push for more fuel-efficient American cars.
Impact: In 2012, the Prius became the bestselling car in California and in 2018 was the bestselling hybrid vehicle in the U.S. Worldwide sales of Toyota hybrids have surpassed 14 million units, and Toyota now sells more than 30 different hybrid models in more than 90 countries and regions across the globe.
To Do: Toyota has focused on hybrids and researching hydrogen cars rather than going all-in on EVs. Considering the speed at which the global transportation fleet is set to become electrified, Toyota has some catching up to do.
Unilever, 1997, Launch of the Marine Stewardship Council (MSC) with WWF
Unilever and WWF founded the MSC with the goal of curbing overfishing. At the time, Unilever was the leading seafood processor in the world. After international consultations with scientists, academics, activists and industry organizations, the first fisheries were certified in 2000.
Catalyst: Collapse of Grand Banks cod fishery in Canada in the 1990s.
Impact: MSC has compelled both industry and government regulators to become more "proactive over the last decade in addressing sustainability concerns," says SeaChoice.org. Today, 15% of the world's wild-caught fish are MSC certified. Unilever's early involvement encouraged other food companies to sign up for certification.
To Do: MSC wants to see more than a third of global marine catch certified or "engaged" in the process of certification by 2030. Before it scales up, it needs to address critiques by several NGOs, including SeaChoice.org and Greenpeace, which say too many questionable fisheries are allowed to carry the MSC seal.
Cascades Tissue Group, 1977, Pioneer of recycled tissue as a core business
The Lemaire family founded the Drummond Pulp & Fibre company in 1957 with the goal of reusing recovered household and industrial waste. In the 1960s they started making paper out of recycled materials and by the 1970s launched the tissue group, scaling up its pulp recycling.
Catalyst: Recognizing that old paper could be used to create new products.
Impact: Cascades was making recycled paper and tissue products more than a decade before the Forest Stewardship Council came along. It now saves 45 million trees every year by using recycled paper rather than virgin wood pulp and is the largest collector of paper fibres in Canada
To Do: Cascades uses 83% recycled materials in the manufacturing of all its products. We'd love to see that number climb to 100.
Impax Asset Management, 1998, Pioneered investing in environmental solutions and helped bring the idea to scale
Impax was the first significant investment firm dedicated entirely to fuelling the transition to a more sustainable global economy, disrupting the financial status quo at the time of its founding. It pioneered several responsible investing tools and indexes, including the FTSE Environmental Markets classification system, defining and measuring the performance of global environmental markets.
Catalyst: An International Finance Corporation mandate created a market opportunity for mission-driven CEO Ian Simm.
Impact: Impax's work blazed the trail for today's explosion in responsible investing, proving that you can invest in environmental solutions while reaping economic benefits.
Today, it has £15.1 billion in assets and is one of the 145 investor companies that have signed the We Are Still In declaration for climate action.
To Do: Scale up distribution and integrate its impact reporting into standard investor materials.
LONGi Solar, 2000, Driver of the solar industry shift to efficient mono wafers
Founded in 2000, LONGi is the world's first and largest manufacturer of groundbreaking monocrystalline silicon wafers, which was a key factor in optimizing the power-cost ratio of the solar photovoltaic (PV) industry.
Catalyst: Surging demand for solar in Germany in the 1990s fuelled China's early investments in solar panel development, enabling the creation of companies like LONGi.
Impact: In early 2018, LONGi broke the global record for monocrystalline PERC cell efficiency for the third time in five months, reaching 23.6% efficiency. It has been a significant driver of efficiency and economic improvements in PV manufacturing, bringing the price of solar power down across the globe.
To Do: Eliminate lead from the manufacturing process.
Umicore, 2000s, Transformation from destructive miner to world's largest recycler of precious metals
Umicore had its origins as a participant in Belgian King Leopold's exploitation of the Congo in the first half of the 20th century. Today, the forming mining company largely "mines aboveground," processing e-waste, spent batteries and smelter residues.
Catalyst: Umicore transformed its business model to move away from the increasingly volatile smelting business.
Impact: In 2019, Umicore derived approximately 65% of its revenues from recycling metals. For example, Umicore's furnace in Hoboken recycles up to 250 million mobile phone batteries, two million e-bike batteries and 35,000 EV batteries a year. Recently, Umicore partnered with Audi to improve its EV battery recycling rate to 90%.
To Do: Decrease the use of virgin minerals while increasing the vigilance of its ethical sourcing, especially given that the cobalt processor was named in a recent U.S. lawsuit against Apple, Dell Microsoft and Tesla over the deaths of children in Congolese cobalt mines.
Tembec, 2001, First and largest Canadian forest-products company to commit to FSC certification
After facing years of protests, Tembec (now Rayonier Advanced Materials) signed a historic accord with WWF, making a company-wide commitment to seek FSC certification on all of its 32 million acres of forest under management.
Catalyst: WWF, Wildlands League.
Impact: Tembec's leadership broke a decades-long standoff between environmentalists and loggers, paving the way for other industry players to adopt FSC standards. Now Canada is home to five of the world's 10 largest FSC-certified forests, with more than 53.9 million hectares certified.
To Do: Focus on cleaning up water discharges into the Altamaha River.
Legal & General, 2002, First backer of CDP (formerly the Carbon Disclosure Project)
In 2002, this multinational financial services company was the first investor to back CDP's push to get companies to disclose their greenhouse gas emissions.
Catalyst: The business risks of global warming and growing interest in "responsible investing."
Impact: More than 525 investors globally, with assets of US$96 trillion, have now signed CDP's disclosure request, and more than 8,400 companies report on climate change, water security and deforestation.
To Do: Review why its climate-conscious Legal & General Future World Climate Change Equity Factors Index Fund has more oil and gas investments than its comparator benchmark (FTSE All World Index).
Bioregional, 2002,Developed One Planet Living framework for global eco-communities
The UK social enterprise Bioregional, along with WWF, created the One Planet Living framework based on the founders' experience developing BedZED, the UK's first large-scale eco-village. Bioregional provides tools and training and works with developers to create sustainable homes and communities around the globe.
Catalyst: Founders recognized that "our over-consumption of resources is the major driving force for environmental degradation."
Impact: Bioregional has helped more than 50 organizations create their own One Planet Action Plans and has collaborated with developers to create 11,000 One Planet homes. Four cities on three continents are now officially engaging with One Planet Living principles.
To Do: Abu Dhabi's mega eco-community Masdar City, still under development, was considered a One Planet Living flagship project, but labour rights concerns have stopped it from getting the One Planet label.
Tesla, 2003, Founded with goal of bringing high-performance, zero-emission EVs to the masses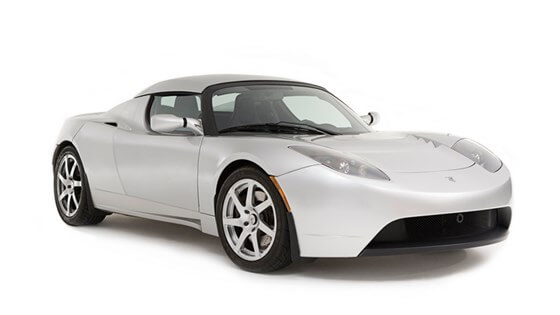 Tesla was started by a group of engineers who wanted to prove that "electric vehicles can be better, quicker and more fun to drive than gasoline cars." In 2004, they teamed up with PayPal co-founder Elon Musk, who had a shared interest in commercializing a prototype electric sports car called the "tzero" at a time when only hybrid cars were on the market.
Catalyst: After GM forcibly recalled all its electric cars in 2003 and destroyed them, Musk said that "the only chance was to create an EV company, even though it was almost certain to fail."
Impact: Tesla showed it was possible to make an EV that accelerates as fast as a Ferrari, which influenced legacy and luxury automakers to embrace the commercialization of EVs. In 2007, GM's vice-chair credited Tesla with inspiring GM's re-entry into the EV market.
To Do: Tesla is under pressure to reduce its projected water usage at its new Gigafactory in Germany – that and deliver a fully ethical battery.
Walmart, 2005, World's largest company commits to shrinking its footprint
In 2005, Walmart announced that it was going green, launching zero-waste, 100%-renewable-energy and sustainable-product targets.
Catalyst: Public backlash over predatory pricing, labour abuses and environmental impacts were digging into sales. That and Hurricane Katrina are said to have inspired Walmart CEO Lee Scott to launch a "sweeping sustainability strategy" that also enlisted its 60,000 suppliers.
Impact: One 2014 study found that Walmart was the top-cited retailer driving supplier investments in sustainability. In 2006, Walmart also began to develop "sustainable value networks" in 14 sectors, from seafood to fashion (including co-founding the Sustainable Apparel Coalition with Patagonia), to have a broader industry-wide impact.
To Do: Meeting its science-based climate target (which includes slashing a gigatonne of greenhouse gases from its global value chain by 2030) will be a challenge. Whether it gets to zero waste and 100% renewable energy remains to be seen.
BlaBlaCar, 2006, Established world's leading long-distance ride-sharing start-up
It all started when Frédéric Mazzella couldn't catch a train back to Paris for Christmas in 2004. He noticed that France's roads were filled with drivers alone in their cars, and the idea for an online platform for carpooling was born. By 2019, BlaBlaCar had a valuation of more than US$1 billion.
Catalyst: Founder's vision of a people-powered travel network enabled by technology.
Impact: BlaBla has grown from five million users in 2013 to 87 million in 22 countries, mostly in Europe but also including Brazil, India and Mexico.
1.6 million tonnes of CO2 were saved by BlaBlaCar carpoolers in 2018 – "as if Paris was free of traffic for a year." BlaBla has also branched out into bus service in Europe.
To Do: COVID-19 poses existential challenges to carpooling services. Rebuilding once the pandemic is over will be an upward climb.
Seventh Generation, 2007,  Becomes founding member of B Corp
This maker of green cleaning products, founded in Vermont in the late 1980s, was one of the earliest purpose-driven companies. It became a founding B Corporation member in 2007 – certifying its entire social and environmental performance – to "help set the standard for corporate responsibility."
Catalyst: The company's decision to become a B Corp was motivated by a drive for transparency and desire to distinguish it from competitors in the growing green-cleaning market.
Impact: Besides selling US$250 million of largely eco-friendly cleaning and personal-care products annually, the company is working to get all its suppliers certified as B Corp by 2020. Now owned by Unilever, Seventh Generation paved the way for other large companies to seek certification (including Patagonia, Ben &Jerry's and Danone).
To Do: It's working on making all its plastic bottles from 100% recycled content and decoupling GHG emissions from business growth.
Intel, 2008,  One of the first companies to link employee bonuses to sustainability performance
Since 2008, Intel has linked the annual performance bonuses of its executives and employees to the company's achievement of sustainability goals such as reductions in GHGs and energy use – effectively making its sustainability goals everyone's job.
Catalyst: Recognition that achieving sustainability goals is critical to the company's long-term viability.
Impact: By 2012, the company's GHGs had dropped 35% on an absolute basis. The company inspired others to follow suit in tying environmental indicators to executive pay; in 2012, 15% of companies had sustainability pay-links, which grew to 24% in 2014, according to Ceres.
To Do: Provide more detail on how bonuses, and what portion, are tied to meeting sustainability goals.
Ørsted, 2009–2019, Transformed its energy generation from 85% fossil fuels to 75% renewables in a decade
In 2009, the former Danish Oil and Natural Gas emitted one third of Denmark's CO2 emissions, but a radical decision to shift investments away from fossil fuels to renewables cut its emissions by 83% (compared to 2006).
Catalyst: Climate crisis–fuelled backlash against coal in Europe convinced leadership to make big investments in wind, which it doubled down on in 2012 when a debt crisis forced it to sell off its loss-making gas businesses.
Impact: Ørsted's decision has proved it is possible for large fossil fuel companies to transform themselves in a remarkably short time while also succeeding economically.
To Do: By 2025, Ørsted aims to be carbon neutral in its energy generation and company operations, and by 2040 it aims to do the same for its supply chain and trading activities (phasing out natural gas).
Kimberly-Clark, 2009, Agrees to stop clear-cutting old-growth boreal forest
After years of Greenpeace campaigning, the world's largest manufacturer of tissue paper products set a goal of getting 100% of its wood pulp from environmentally responsible sources.
Catalyst: Greenpeace, WWF.
Impact: Before 2009, Kimberly-Clark got 90% of its wood fibre from what Greenpeace called "unsustainably managed" forests, most notably the boreal forest in Canada, predominantly via clear-cutting. Since 2009, it has increased its use of environmentally preferred fibres, including FSC-certified fibre, in its global tissue products to 87%.
To Do: The recycled content in K-C's tissue products is stuck at the same 30% level it was at globally nine years ago. It could learn from Cascades Tissue Group, whose recycled content is 83%.
IBM, 2010, First electronics maker to phase out two "forever chemicals" from its chip manufacturing business
IBM was the first in its industry to fully remove the "forever chemicals" perfluorooctane sulfonate (PFOS) and perfluorooctanoic acid (PFOA) from the company's chip manufacturing business in 2010, making IBM's e-waste less toxic.
Catalyst: Pressure from EU and U.S. regulators to phase the two chems out; campaigning by the Environmental Working Group, Greenpeace and others.
Impact: The ban reduced consumer and worker exposure to the persistent toxins. IBM made new formulations available to other companies through technology development alliances.
To Do: In 2018, IBM generated 1,760 tonnes of hazardous waste. Of this, 51% was recycled; 30% was incinerated and 12% ended up in a landfill.
Sainsbury, 2010, Becomes world's largest retailer of fair trade products
The British grocer was the UK's first retailer of fair trade products, starting in 1994, and has been the world's largest Fairtrade-certified retailer since 2010.
Catalyst: Fairtrade Foundation, set up by church groups and NGOs in 1992; consumer demand.
Impact: In 2017 and '18, the grocer's sales of fairly traded products reached more than £380 million, and it sold more than 500 Fairtrade-certified products sourced from around the world, including nothing but 100% Fairtrade bananas (650 million a year) for more than a decade.
To Do: Sainsbury's decision to drop Fairtrade certification from its private tea brand in 2017 drew criticism for signalling the demise of the Fairtrade label.
Kering, 2011, Publishes first Environmental Profit & Loss (EP&L) Account of its Puma division
Kering's former subsidiary, Puma, pioneered EP&L accounting in 2011, assigning a monetary value to nature's "services" used by the business – fresh water, clean air, healthy biodiversity – as well as to the company's negative impacts.
Catalyst: Former Puma CEO Jochen Zeitz was inspired by the Economics of Ecosystems and Biodiversity (TEEB) study on the economic benefits of biodiversity. Zeitz wanted to "make the point that the current economic model . . . must be radically changed."
Impact: In 2015, Puma's parent company, Kering, extended its EP&L scope to all the group's brands, becoming the first international group to do so and disclose the results. By sharing its methodology in an open source mode, the group encouraged Novo Nordisk, Philips and others to attempt natural capital accounting.
To Do: EP&L and natural capital accounting are yet to be scaled to global, standard accounting procedures.
Plastic Bank, 2013, Turns plastic waste into currency
In 2013, Plastic Bank co-founder David Katz had an epiphany: if waste plastic could be turned into a currency we could tackle global poverty and ocean pollution at the same time. The social enterprise launched the concept of Social Plastic in Haiti in 2015, paying collectors of waste straws, lids and bottles a living wage. The recycled plastic is then sold to 75 brand partners, including Lush and Henkel. In 2019, SC Johnson and Plastic Bank opened eight branches in Indonesia, paying local waste collectors in digital tokens they can use to buy needed goods and services.
Catalyst: Ocean plastic pollution, global poverty.
Impact: Since its founding, Plastic Bank has recovered and recycled more than 6,000 tonnes of ocean-bound plastic and improved the lives of more than 4,300 families living in poverty in Haiti, the Philippines, Indonesia and now Egypt.
To Do: Scale up rapidly to meet the wave of corporate recycled-content commitments through 2025.
Rockefeller Brothers Fund, 2014, Announces that it's divesting from fossil fuel investments
The heirs to the Standard Oil fortune at the helm of the US$860 million Rockefeller Brothers Fund shook the investment community when they announced they would be joining the divestment movement by ditching oil and coal holdings.
Catalyst: 350.org, Divest Invest, As You Sow, Wallace Global Fund, Green Faith, etc.
Impact: The fund's announcement kicked off the divestment movement, which has now been embraced by major financial players, representing assets in excess of US$11 trillion at the end of 2019. By June 2019, the fund's exposure to coal and tar sands has been choked to less than 0.05% of its total portfolio (vs. 1.6% in 2014), with total fossil fuel exposure around 1% (vs. 6.6% in 2014).
To Do: The fund has set a target of allocating 20% of its portfolio to impact investments
Philips, 2014, Pioneered circularity as a service
Philips didn't invent the light bulb, but it did reinvent how we buy them. Its Light as a Service model installs, maintains and manages a building's lighting, making it much easier for Philips to reclaim valuable materials at their end of life and put circular economy principles into action.
Catalyst: Philips's CEO has said, "It's important to disrupt your business before someone else does." Philips was a founding member of the Ellen MacArthur Foundation in 2013.
Impact: Philips has operated recycling programs for more than 25 years, but turning lighting into a service helped the company design for multiple reuse and recycling. Installing the most energy-efficient lighting systems has helped businesses reduce energy use by up to 70%.
To Do: Philips hopes to decouple its business from resource extraction, but it has a ways to go. Its 2020 targets include generating 15% of sales from circular products and services.
Ontario Power Generation (OPG), 2014, Closure of Ontario's last coal-fired power plants and launch of solar plant
The closure of Ontario's coal-fired power plants remains the world's single largest realized GHG-reduction measure to date. While it was a government decision to shut down coal power in Ontario, OPG was selected as one of the Green 50 for making good on the task with an innovative approach, including partnering with Six Nations of the Grand River Development Corporation and the Mississaugas of the Credit First Nation to build a 44-megawatt solar facility at the former home of North America's largest coal-fired power plant.
Catalyst: The deadly impacts of smog and air pollution on the health of children and adults were highlighted by several groups, including the Ontario Medical Association, the Canadian Association of Physicians for the Environment and the Ontario Clean Air Alliance.
Impact: The closure was one of the main reasons Ontario achieved its 2014 emissions-reduction target, and it improved air quality noticeably. The move contributed to the development of the province's renewable energy sector, demonstrating that large energy-
generation shifts are possible in populous, coal-dependent areas.
To Do: Decarbonize the remainder of its fossil fuel assets (natural gas) and invest in storage and charging infrastructure to enable the scaling up of renewables.
Norges Bank Investment Management (NBIM), 2015, World's second-largest asset owner exits coal investments
In 2015, Norway's parliament issued a unanimous recommendation to divest the country's sovereign wealth fund from the coal industry. This excluded companies that derived more than 30% of their revenues or their power production from coal, the biggest energy-
related climate change culprit.
Catalyst: Greenpeace, WWF, Future in Our Hands, Urgewald, 350.org, economic interests and public pressure.
Impact: Norway took the lead among sovereign wealth funds to start divesting from the worst fossil fuel, withdrawing billions of euros from the coal industry and depriving fossil fuel companies of financing (thus increasing the cost of capital).
To Do: NBIM was recently told by Norway's finance ministry to divest from oil exploration and production companies. However, as of early 2020, the fund still owned 307 oil and gas companies valued at US$23 billion (including a $1.7 billion stake in Exxon).
Adidas, 2015, First major shoe company to scale use of ocean plastic
After a groundbreaking 2015 study chronicled the enormity of the ocean plastic crisis, Adidas partnered with environmental organization Parley for the Oceans to transform the waste into sneakers made with at least 75% recycled ocean plastic. It started with 7,000 pairs of shoes, scaling up to 11 million pairs in 2019. In 2020, Adidas aims to produce 15 to 20 million pairs of the revolutionary shoes, as well as boost the recycled content of the polyester in its clothing to 50%.
Catalyst: Ocean plastic crisis, Parley for the Oceans, Greenpeace, Ellen MacArthur Foundation.
Impact: Adidas and Parley for the Oceans have stopped more than 2,810 tonnes of plastic waste from entering the ocean by using plastic collected from coastal area cleanups. A number of other large companies have followed suit.
To Do: Adidas now manufactures 400 million pairs of shoes annually; 28% of the polyester in its shoes comes from recycled sources. Adidas is racing to use 100% recycled polyester by 2024.
European Bank for Reconstruction and Development (EBRD), 2015, Launched the Green Economy Transition approach
In the run-up to the COP21 meeting in Paris, the EBRD launched its Green Economy Transition (GET) strategy. Its target: that 40% of EBRD's total investments be in "green climate finance" by 2020, boosting financing in projects that further the transition to a low-carbon economy.
Catalyst: Climate crisis, market opportunities for low-carbon leaders.
Impact: To date, the EBRD has financed 1,900 green projects and signed US$34 billion in green investments, putting it on track to reach its 2020 goal. The landmark initiative – and its success – should encourage other multinational development banks and financial institutions to shift their investments toward the low-carbon economy.
To Do: The bank stopped funding thermal coal and oil exploration but is still financing emissions-heavy natural gas.
Axa, 2015, First major insurance company to begin withdrawing from coal
The French multinational insurance company first announced that it would divest €500 million in coal assets by the end of 2015, then in 2017 said it would stop insuring any new coal construction projects, as well as oil sands and pipeline businesses.
Catalyst: Unfriend Coal coalition of a dozen NGOs, as well as the broader divestment movement.
Impact: Six months after Axa made its announcement in 2015, two other European insurers announced new coal policies. Now, more than 35 insurers with combined assets of US$8.9 trillion (roughly 37% of the insurance industry's global assets) have adopted some form of coal divestment policies. "Insurers' retreat from underwriting coal business has left coal-fired generators with a significant reduction in available capacity," noted risk management firm Willis Towers Watson.
To Do: Axa has stopped insuring most coal projects, but it will continue to insure coal companies until 2030 in Europe and OECD countries, and by 2040 in the rest of the world.
Beyond Meat, 2016, Launches plant-based burger that "bleeds"
Beyond Meat pioneered plant-based meat alternatives that replicate the look and taste of "real meat," leading to a string of fast food and restaurant collaborations.
Catalyst: Vegan founder Ethan Brown wanted to develop a "Prius for the plate" that could convince fast food lovers to eat less carbon-intensive beef.
Impact: A University of Michigan study found that Beyond Burgers involve 90% fewer GHGs, 99% less water and 46% less energy than beef burgers. By shifting attitudes toward "veggie burgers," Beyond Meat has fuelled a rise in "flexitarians" – and a stampede of restaurant partnerships racing to put plant protein on the menu (A&W, McDonald's, Subway, etc.). Beyond Meat's success has also prompted other large brands, such as Nestlé and Maple Leaf Foods, to invest in plant-based protein.
To Do: Address health concerns over the high levels of sodium in its products.
Alipay, 2016, Launch of the Alipay Ant Forest project (122 million trees and counting)
The Chinese e-commerce and mobile payment platform launched a tree-planting and conservation project on its mobile app, which earned it a 2019 UN Champions of the Earth award. The app rewards its users with "green energy points" that grow into virtual trees when users take steps to reduce their individual carbon footprints, such as biking to work or buying sustainable products. Alipay matches these virtual trees by planting and maintaining real trees and protecting a conservation area with the help of NGOs.
Catalyst: China's worsening smog and climate crisis.
Impact: Since its launch in 2016, more than 500 million people have used the Ant Forest app and 122 million trees have been planted in northwest China. The company has also funnelled US$8.4 million into financial incentives for farmers to plant trees and develop organic agricultural products. Ant Forest has inspired similar initiatives in the Philippines.
To Do: Maintaining planted trees will be key. Alipay could extend the platform to other countries and regions.
SSAB, LKAB & Vattenfall, 2016, Created HYBRIT initiative for fossil-free steelmaking technology
Together, the three Swedish companies – an industrial steel conglomerate, an iron ore miner and an electricity producer – created this initiative to develop fossil-free steelmaking technology with virtually no carbon footprint by replacing coke and coal with fossil-free electricity and hydrogen. The construction of a pilot plant started in Sweden in 2018.
Catalyst: Industry demand, looming regulations, carbon-pricing projections.
Impact: Steel amounts to 8.3% of all global CO2 emissions, so the technology could have a significant impact. If successful, HYBRIT could reduce Sweden's national carbon emissions by 10% and Finland's by 7%.
To Do: Even though progress has been made, the technology is still under development and a market breakthrough is years away.
Industrial and Commercial Bank of China (ICBC), 2016, Developed the first comprehensive environmental stress test
ICBC, the largest bank in the world, became the first bank in China to evaluate the impact of environmental policies on credit risks for commercial banks, showing that environmental risks have become one of the most important factors affecting the daily operations of banks.
Catalyst: President Xi Jinping's call for the development of "green finance" in support of China's goal of building an "ecological civilization"; the risk of climate-related loan defaults, combined with the "green bankers" movement kicked off by Mark Carney and Ma Jun; and the UN-backed Inquiry into the Design of a Sustainable Financial System.
Impact: This stress-test tool provides a reference point for banking regulators to consider the impacts of environmental factors on bank risks and better align capital flows with green development.
To Do: Ensure that financing of China's Belt and Road Initiative, the world's largest infrastructure program, is incorporating rigorous environmental stress testing to avoid locking in high-carbon development. Currently, ICBC is the world's largest underwriter of coal plant development, much of it along the Belt and Road Initiative.
Google, 2017, Purchased enough renewable energy to match 100% of global operations
Google has become the world's largest corporate buyer of renewable power, reaching its 2012 commitment of purchasing enough renewable energy to match 100% of its operations. It was one of the first corporations to create large-scale, long-term contracts to buy renewable energy directly.
Catalyst: Employee activism, Greenpeace.
Impact: Google's renewable energy commitment is driving the construction of renewable energy projects around the world and, according to the company, will generate more than US$3.5 billion in capital investment by project developers. It's now one of 30 major companies that are sourcing 100% of their energy from renewable sources and is one of nearly 200 that are 75% of the way to the We Mean Business coalition's RE100 pledge.
To Do: Google has made substantial contributions to more than a dozen organizations that campaign against climate legislation. Employee activism has also drawn focus to Google's contracts with fossil fuel companies.
Caisse de dépôt et placement du Québec, 2017, First major institutional investor in North America to set targets for carbon reduction and climate solutions
In 2017, managers of Quebec's pension fund announced three overarching climate goals: to factor climate change into every investment decision, to increase low-carbon investments by 50% (by $8 billion) by 2020, and, between 2017 and 2025, to reduce the carbon intensity of the overall portfolio by 25%.
Catalyst: Student and environmental campaign groups and management recognition of the upside potential of investing in measures that address climate change.
Impact: By the end of 2018, CDPQ had linked portfolio manager bonuses to the targets and added more than $10 billion in new low-carbon investments while lowering the portfolio's carbon intensity by 10%. CDPQ has demonstrated that scaling ambitious climate commitments across a large portfolio can be an opportunity rather than a sacrifice.
To Do: CDPQ has established an enhanced target to increase its low-carbon investments by 80% between 2017 and 2020
TerraCycle, 2019,  Creation of Loop, the closed-loop refillable packaging service for large packaged-goods brands
In early 2019, the global recycling firm TerraCycle unveiled a new circular delivery service for consumers called Loop, a platform that replaces single-use packaging with refillable packaging from major food companies.
Catalyst: Greenpeace's plastic pollution audits put major packaged-goods companies in the hot seat. TerraCycle's CEO approached those brands about the Loop concept.
Impact: Although it's still in the pilot phase, Loop could reduce waste in landfills and result in less plastics use. While independent zero-waste stores are popping up around the world, Loop brings the idea of reusable containers to conventional consumers who would otherwise buy from large packaged-goods brands. (Loop's partners include Procter & Gamble, Nestlé, PepsiCo, Unilever, Coca-Cola and Danone.)
To Do: Loop will need to scale up beyond pilot testing and demonstrate that carbon emissions, such as from trucking, don't outweigh the environmental benefits of its model.
Maple Leaf Foods, 2019, First major meat company to bet big on plant protein
In the last few years, Maple Leaf Foods has plowed 40% of all new investments into plant protein. In 2019, it announced plans to build the largest plant-protein processing facility in North America, doubling Maple Leaf's capacity to produce meat alternatives. The company has acquired two plant-based protein brands, Lightlife in 2017 and Field Roast in 2018.
Catalyst: Surging consumer demand for more protein alternatives; backlash from climate-change, food-safety and animal-welfare advocates.
Impact: Almost overnight, Maple Leaf became the largest plant protein company in North America, setting the bar for other meat companies to expand into more sustainable plant-based options and feeding the growing flexitarian and vegan market. The company is also investing in environmental projects throughout North America and recently announced that it is the first major food company in the world to be carbon neutral.
To Do: Though more than 95% of its sales still came from meat products in the last quarter of 2019, Maple Leaf is aiming to build a $3 billion business on plant-based products by 2029. While the company's energy and GHG emissions are lower than they were five years ago, they've been inching back up in the last three years.
KLM, 2019, First major airline to invest in sustainable aviation fuel at scale
In 2019, KLM announced a 10-year contract with the aviation biofuel company SkyNRG for KLM to purchase 75,000 tonnes of crude biofuel per year, the largest such commitment by an airline so far. SkyNRG's biofuels are notably palm-oil free and sourced mostly from used cooking oil.
Catalyst: Carbon Offsetting and Reduction Scheme (CORSIA), consumer pressure, the "flight-shame" movement in Europe.
Impact: SkyNRG is developing Europe's first dedicated plant for the production of the fuel in the Netherlands. The production facility will use primarily regional waste and residue streams as feedstock and will, when operational in 2022, be the first of its kind in the world. SkyNRG says the fuel will deliver a CO2 reduction of approximately 85%.
To Do: Despite the environmental benefits of biofuel, it must be scaled up to put a dent in aviation emissions.
Mahindra Group, 2019, One of India's largest businesses, joins Science Based Targets initiative
The multinational manufacturing conglomerate, one of India's largest businesses, took a leadership role in India by committing to align its operations with the Paris Agreement. Four of the Mahindra Group's businesses have now been approved by the Science Based Targets initiative.
Catalyst: Investor pressure, economic interests.
Impact: The Mahindra Group has seen a 76% increase in total renewable energy consumption in 2018 compared to 2017, as well as improvements in recycling and material reuse. In 2018, Mahindra challenged 500 other companies to commit to science-based targets before that year's Global Climate Action Summit. Nearly 450 answered the call.
To Do: The group has committed to carbon neutrality by 2040. However, many of its companies are in the manufacturing and industrial sectors, so the challenge is significant.
Microsoft, 2020, Largest company in the world by market cap pledges to reverse lifetime CO2 emissions by 2050
Earlier this year, the tech giant pledged to "undo" its lifetime CO2 emissions over the next 30 years, making it the first large corporation to do so. Microsoft had already gone carbon neutral in 2012 and pledged that its CO2 emissions will become carbon negative by 2030.
Catalyst: Employee activism, the climate crisis.
Impact: Microsoft's actions have pushed the idea of accounting for lifetime emissions into the corporate realm. If successful, by 2050 the company will remove all the carbon it has emitted (either directly or through electricity production) since its founding in 1975.
To Do: Microsoft's massive data centres operate in part on non-renewable energy. However, the company has announced it will be able to power all its data centres and buildings with renewable energy by 2025.
* Adèle Hurley, Andrew Craig, Andy Behar, Beatrice Olivastri, Blair Feltmate, Bruce Lourie, Céline Bak, Charmaine Love, David Love, David Runnalls, David Wheeler, Frances Edmonds, Frank Frantisak, Geoff Love, Greg Payne, Hazel Henderson, Hunter Lovins, Ivo Mulder, Jane Ambachtsheer, John Cook, John Elkington, Julia Christensen-Hughes, Mark Rudolph, Mark Tercek, Michael de Pencier, Monte Hummel, Nick Parker, Peter Love, Ralph Torrie, Shanta Chatterji Simon Zadek, Tyler Hamilton, Valerie Chort, Vicky Sharpe.
Toby is the CEO and co-founder of Corporate Knights Inc. and publisher of Corporate Knights Magazine. 
Adria Vasil is the managing editor of Corporate Knights and the author of the bestselling Ecoholic book series. 
Laura Väyrynen is a research analyst at Corporate Knights.