Most companies around the world have yet to take the necessary steps to prepare for growing water scarcity, according to a new report by CDP. Fifty-three per cent of companies in water-dependent industries have failed to conduct a comprehensive risk assessment, despite nearly two-thirds of these firms admitting they are facing tangible water risks within their sector.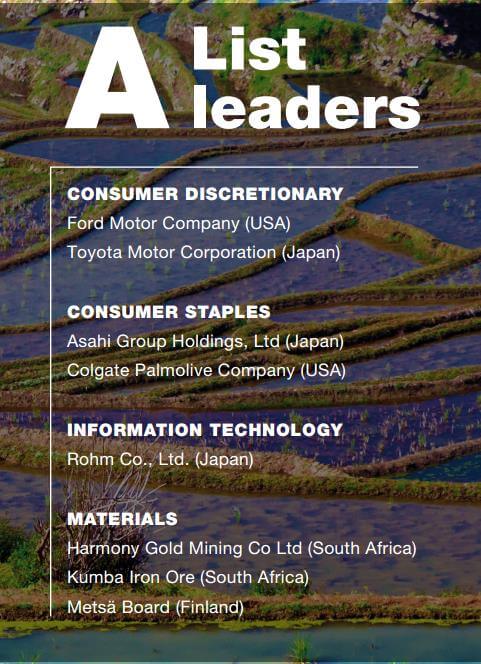 "Just as oil was to the 20th century, water is fast becoming the defining resource of the 21st century," said Cate Lamb, head of water at CDP. "Unfortunately, however, unlike oil, there is no replacement for water."
The report was based on data submitted by 405 companies after hundreds of institutional investors sent out requests to over 1,000 of the world's largest publicly listed companies in water-vulnerable sectors asking them to disclose how they are responding to worsening water security.
Despite the gloomy headlines, there were several positive signs related to water stewardship in the corporate sphere. The CDP received twice as many responses as it did in 2014, a positive sign of increased corporate engagement in this area. In addition, eight of the participating companies were listed on the 2015 CDP Water A List, including American firms Colgate-Palmolive and Ford Motor Company.
These companies were listed due to their "action[s] to mitigate corporate water risk and realize opportunities in ways that not only reduce their own impacts, but critically improve water security for the environment and other water users," according to the report. Colgate is working to reduce its manufacturing water intensity by half, while Ford is currently working with CDP to ask 250 suppliers to report their water management data.