The numbers are in and the People's Climate March in New York City yesterday was the biggest climate-related march in history. With almost 400,00,000 people in the streets, the march took more than two hours to start moving, making it more of a climate blockade than a climate march. Even though people were visibly exhausted, the mood was high as everyone acknowledged that too many people is exactly what this movement needs.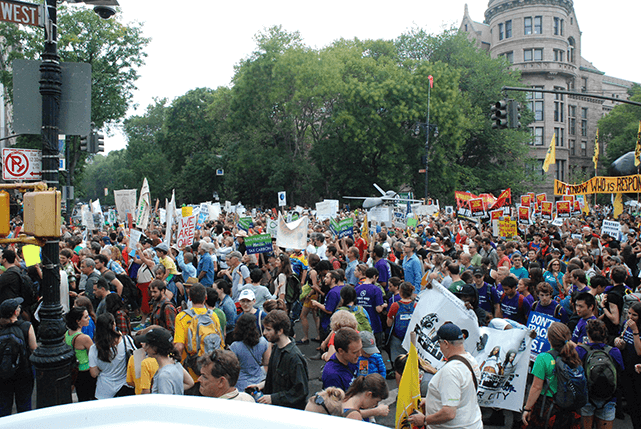 While we waited for the blockade to dissolve, I spoke to fellow marchers and asked them what would need to change in order to solve climate change.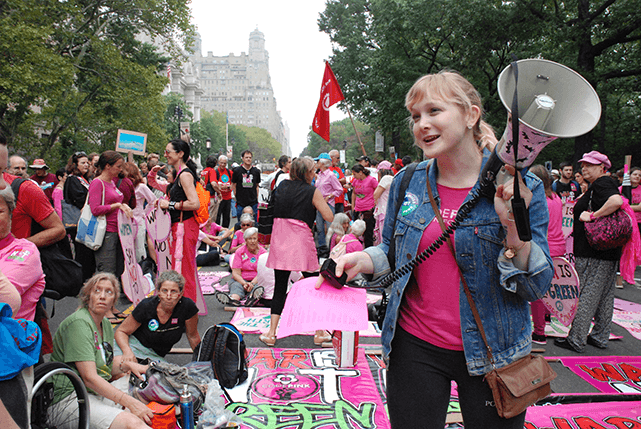 Cayman Kai, an activist with Code Pink Women for Peace, says climate change can be solved by using more sustainable forms of agriculture.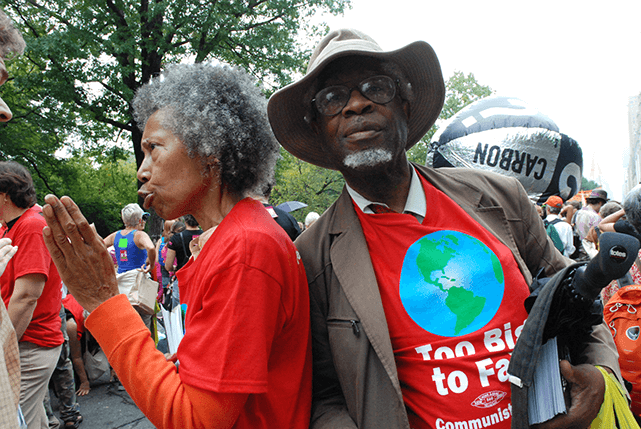 Ken Heard (right) from Philadelphia Pennsylvania says capitalism is to blame for climate change.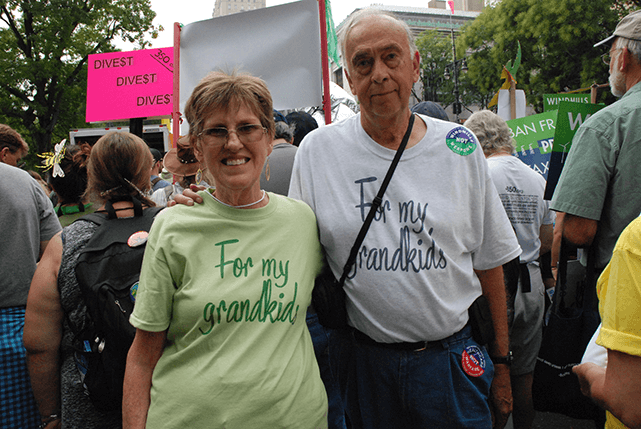 The climate crisis can't be solved unless we stop  burning fossil fuels and emitting carbon, said Bob and Nancy Brown from Arkansas.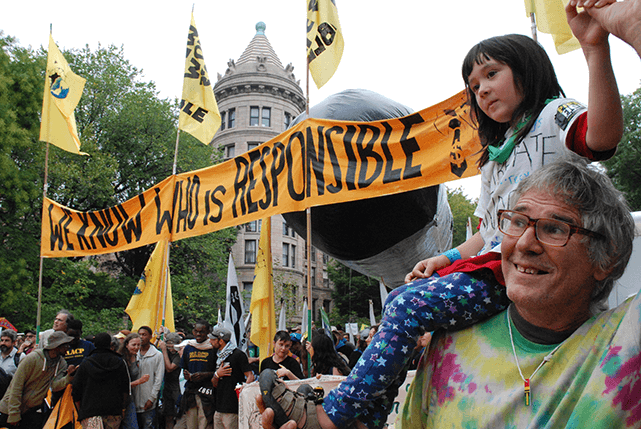 "Stop digging out all the oil," says Henry Yoshega (top) from Western Massachusetts.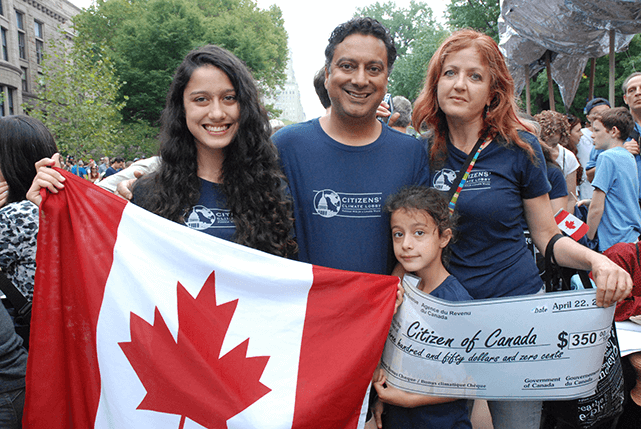 Human-created CO2 and deforestation are to blame for climate change, says the Mathur family from Subury, Ontario.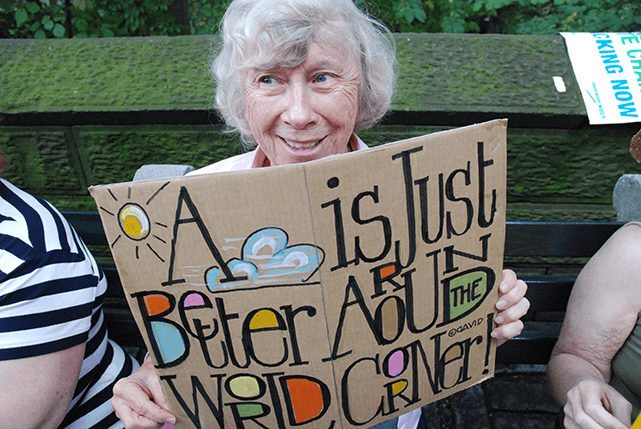 The American military is responsible for most of the country's CO2 emissions, says Diana Defrenza from California.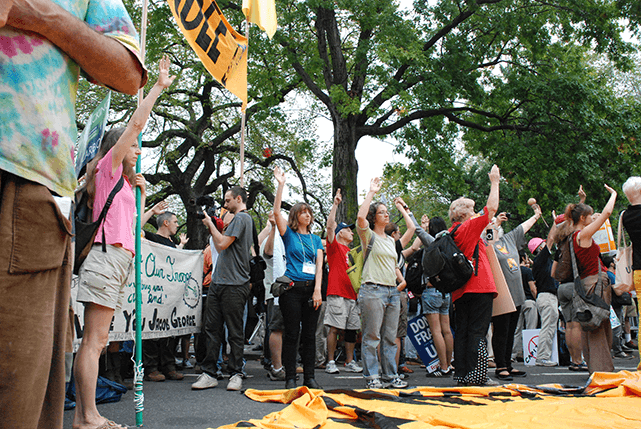 At 12:58 pm, still waiting for the march to begin, a moment of silence was observed to recognize the people have who died or been displaced by climate change.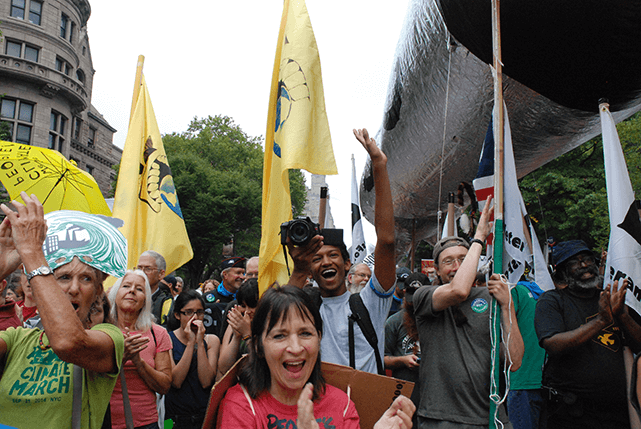 The silence was broken by an explosion of sound that worked its way down the street like a wave. The energy was undeniably electric.
Eventually, the march began to wind its way down Central Park West, toward Columbus Circle and into Times Square.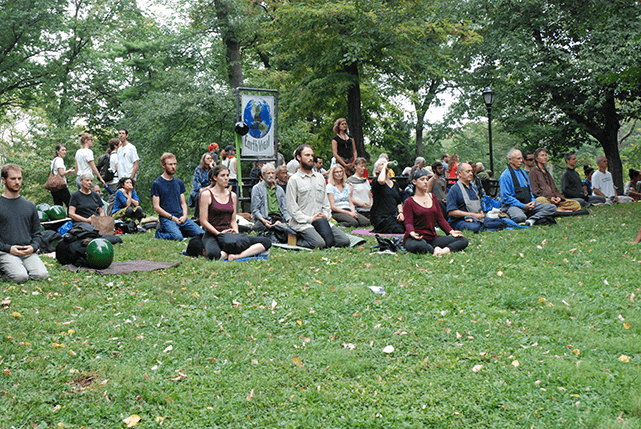 Some people chose to sit in meditation to focus on healing the planet.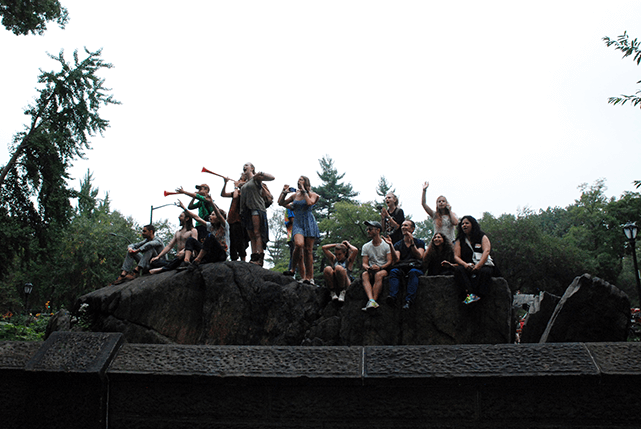 While others perched themselves on anything that would afford them a good view so they could cheer and encourage marchers.