The planet is heating up and Mother Nature is howling out in pain as forest fires ravage the land and species head for extinction by the million. Meanwhile, a growing rage rises from a forgotten majority whose incomes have stagnated while millionaires become billionaires.
Whose job is it to fix this mess? The late economist Milton Friedman argued that the only social responsibility of business is to make profit. Not everyone takes such a narrow view, but the remarkable thing is that even Friedman's narrow definition of corporate social responsibility is now sufficient justification to deploy the full and awesome power of business to bear on the twin crises of climate chaos and dangerous inequality. Not because it is right, but because it is profitable.
Here's how it works. Climate chaos is mostly a function of coal, combustion cars and cows, which, thanks to the engineers, are now less profitable than renewable power, electric vehicles and plant-based protein. So, if you want to make more money, you invest in the solutions to climate change, not the problems. Just ask Michael Sabia, CEO of $310 billion pension giant Caisse de dépôt et placement du Québec. In 2017, his fund set a target to boost climate solution investments 50% by 2020. How's it working out so far? The fund is ahead of target and making fantastic returns from this theme, running into the mid-teens.
Smart companies understand that to adapt and capitalize on this new reality, they need the best talent, which requires paying a fair wage, which also happens to be a pretty effective means for reducing inequality.
This year's Best 50 Corporate Citizens are exemplars of clean capitalism. They have shaken free the cobwebs of inertia and are capitalizing on the big and growing markets for planetary solutions, with clean revenues making up 35% of their overall revenues. That's more than 10 times higher than the average large Canadian company (excluding the Best 50).
The Best 50 companies are also paying their workers well, with the median employee earning $93,202, more than 2.5 times the median Canadian wage of $35,000, according to Statistics Canada.
To the extent that the Best 50 offers a window into the future make-up of the Canadian economy, it reveals the continued centrality of natural resources. But we are moving beyond Harold Innis' characterization as hewers of wood and drawers of water to become harnessers of clean power and providers of capital, with 46% of the Best 50 hailing from these two sectors alone.
The Class of 2019
This year's top company is The Co-operators, which has pioneered a world-class suite of insurance products to deal with climate change while investing an increasing share of its premiums for positive impact in line with global climate and sustainable development goals. Last year's top company, Hydro-Québec, slipped to No. 2 due to slight declines in its water and energy productivity, but still remains North America's largest producer of renewable energy.
Algonquin Power took third, moving up five places due to improvements on water productivity and its strengthening portfolio of renewable power. Rounding out the top five are Teck Resources, which derives 94% of its revenue from AA and AAA-rated mines according to the Towards Sustainable Mining framework, and the beleaguered Bombardier, which despite its plane woes, still maintains a strong market share for world-class public transit solutions.
Companies headquartered in seven provinces are featured on the ranking, with Ontario and Québec accounting for a combined 33 of the top 50. British Columbia and Alberta followed with nine and five companies respectively, and Manitoba, Newfoundland and Nova Scotia tied with one apiece.

Champions: The large Canadian organizations who led the way in 2019
% Women on board
89% — Vancouver City Savings Credit Union
66% — Enmax Corp
57% — Cogeco Communications Inc
% Women senior executives
70% — York University
63% — Enmax Corp
60% — Vancouver City Savings Credit Union
CEO-average worker pay ratio
2.4:1 — Farm Credit Canada
2.5:1 — Export Development Canada (EDC)
3.9:1 — Société de transport de Montréal
Cash taxes paid/profit ratio
67% — Catalyst Paper Corp
49% — Hydro One Ltd
36% — Intact Financial Corp.
% Clean revenue
100% — Canadian Solar Inc
99.6% — Hydro-Quebec
98.5% — British Columbia Hydro and Power
Carbon savers
(biggest 3-year reductions tC02)
-4,445,333 — Fortis Inc.
-2,327,801 — TransAlta Corp
-1,216,000 — Encana Corp
Water savers
(biggest 3-year water reductions cubic litres)
-45,000,000 — TransAlta Corp
-34,000,000 — Hydro-Quebec
-25,046,444 — Resolute Forest
Click here to go back to the 2019 Best 50 landing page.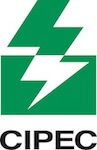 The Best 50 Corporate Citizens project is supported by the Canadian Industry Partnership for Energy Conservation (CIPEC). CIPEC offers energy management solutions, financial support, technical tools and networking opportunities to help Canadian industry save money through energy efficiency.