The market for green bonds is growing strong, but so far this year it's not growing nearly as fast as industry trackers had hoped.
According to the Climate Bonds Initiative (CBI), about $19 billion (U.S.) worth of green bonds have been issued during the first six months of this year. That's far short of the organization's aspirational "stretch" target of $100 billion, and still a long way from its updated – and more realistic – target of $70 billion.
In fact, results so far only put 2015 on track to match the $36.6 billion issued last year. But Sean Kidney, chief executive officer of CBI, said he's confident green bond issues will pick up significantly in the second half of the year. He acknowledged, though, that hitting $70 billion is going to be a challenge.
"The second half should double the first, but given it's July we may even have trouble getting beyond $60 billion," he said in an e-mail.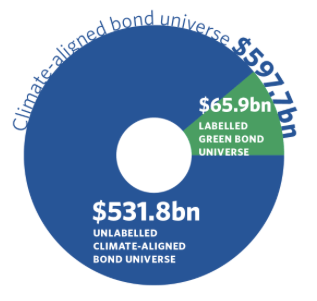 Kidney said there has been "oddly minimal" U.S. corporate participation in the green bond market this year, and the Chinese entered the market much later than anticipated. Still, hitting $60 billion in 2015 would represent year-over-year growth of 61 per cent. Not the tripling of growth experienced last year, but "still good," he said.
It's not that the opportunity for continued massive growth isn't there. A CBI report released last Wednesday estimates that the universe of bonds considered "climate-aligned" stands at $598 billion, which is a 20 per cent increase over last year. This demonstrates that more capital is flowing to climate-themed projects.
Out of this universe, $532 billion don't carry a certified green bond label, while the remaining $66 billion carry a green bond label. A healthy majority (70 per cent) of projects being funded by climate-aligned bonds are categorized as low-carbon transport, including rail infrastructure. About 20 per cent has been earmarked for clean energy projects, while the remaining 10 per cent is composed of a mixed of green building, agriculture, forestry, waste, pollution mitigation and water projects.
Within the more narrowly defined green bonds market, the majority of proceeds are financing renewable energy or energy efficiency projects.
Green bonds, significantly, have started to gain traction in emerging markets. "India and China are leading the way and, judging by the size of the unlabeled climate-aligned bond universe, there is potential for plenty more issuance from these markets, particularly China," according to CBI.