Canadian universities on a long road to fossil fuel divestment
Posted May 4, 2021
Once rooted in moral arguments, campus campaigns snag high-profile wins with financial case for going fossil-free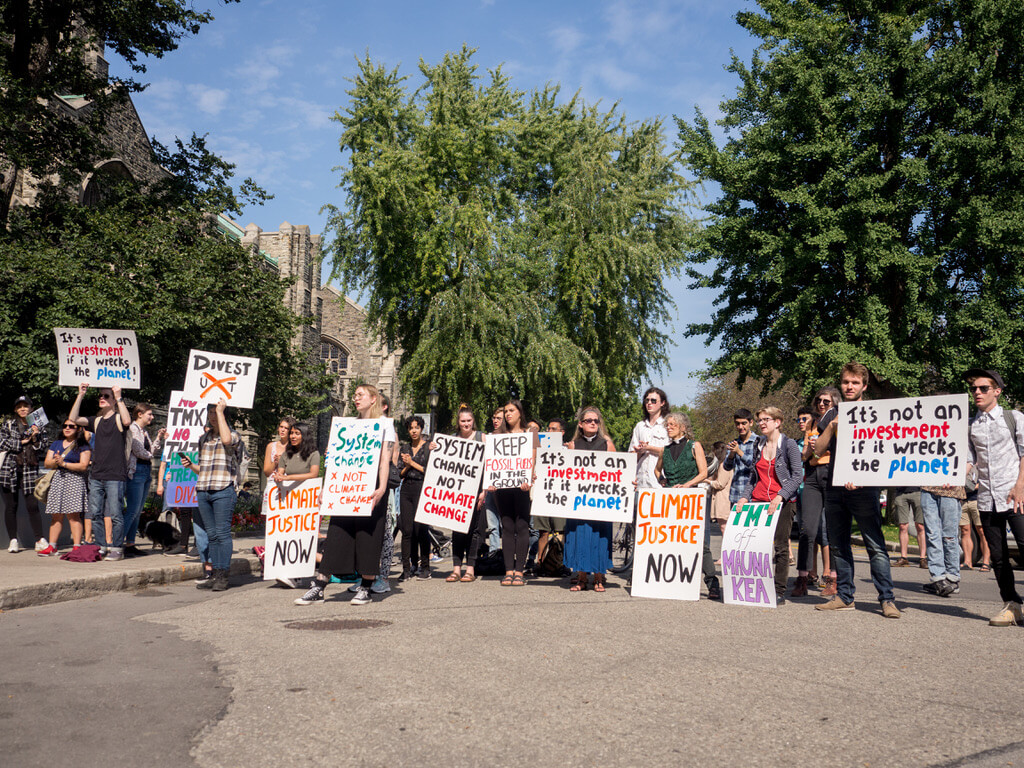 When the University of Victoria ended fossil fuel investments in its $225-million working capital fund in February, student activists cheered a hard-won victory.
"It has taken eight years of student action to get to this point," says Emily Lowan, lead organizer of Divest UVic. "I wish the speed of action was quicker, but still it is a major victory that should be celebrated."
The campaign is not over. Activists are now focused on UVic's $445-million endowment foundation. Over the past four years, the endowment has cut fossil fuel investments to below 2% of its portfolio, but it has not as yet promised full divestment. "We are still only halfway there," Lowan says.
Continue Reading...