Bridging the divide
Posted November 1, 2018
More power lines between Alberta and British Columbia would save the provinces money and help the environment.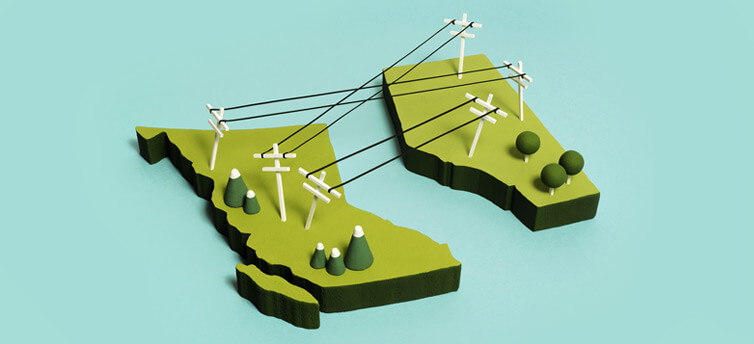 It would seem to promise an energy marriage made in heaven – matching up Alberta's world-class wind resources and British Columbia's bountiful hydroelectric capacity.
As Alberta moves to retire coal-fired power, the province will have to replace it with new sources. The current plan calls for a mix of natural gas and renewable generation to fill the void, with renewables to meet two-thirds of the capacity lost due to coal-plant retirements.
However, several studies suggest Alberta would benefit from greater electricity trade with BC Hydro, which could provide hydroelectric power to its neighbour when needed and offer a market for wind-generated electricity when supply in Alberta exceeds off-peak demand.
Continue Reading...