Are Lockheed Martin's nuclear weapons fueling your retirement?
Posted July 25, 2019
Think you're not invested in this weapons maker? Canada Pension Plan, Ontario teachers among those banking on nukes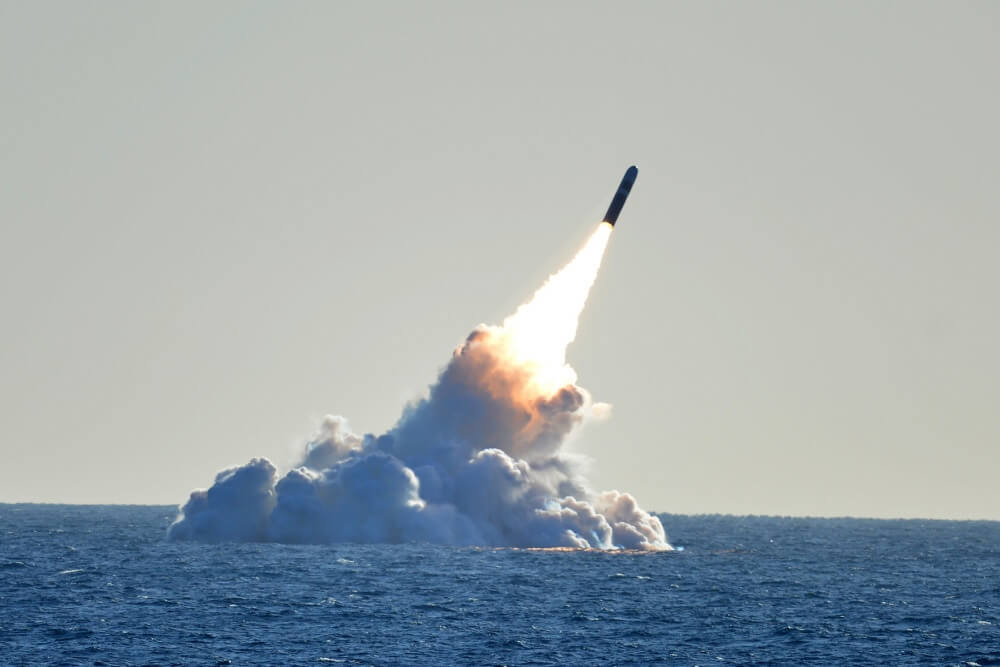 On July 14, U.S. President Donald Trump tweeted: "Why don't they go back and help fix the totally broken and crime infested places from which they came." Many interpreted the tweet as a racist dog whistle directed at four barnstorming congresswomen, Representatives Alexandria Ocasio-Cortez, Ilhan Omar, Ayanna Pressley and Rashida Tlaib, never mind the fact that three of them were born in the U.S.
The following day as a firestorm raged in response to the controversial tweet, Lockheed Martin CEO Marillyn Hewson was the only major corporate chief to appear on stage with Trump at a White House business summit, lending the president an imprimatur of blue-chip legitimacy.
Continue Reading...