5 takeaways from Rolland's Conversations with Green Champions
Rolland's interviews with sustainability-minded organizations across North America spotlight environmentally-responsible insights and activism, innovative practices, and even new research.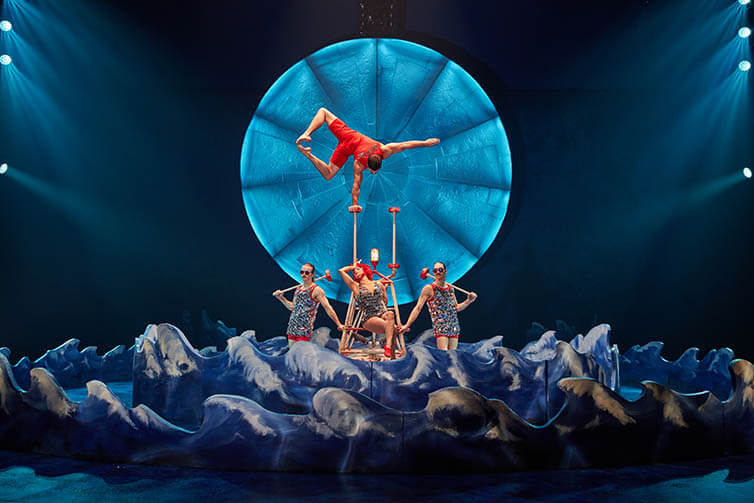 This article is "sponsored content" as defined by Corporate Knights' content disclosure policy.
---
Nearly a year ago Rolland began publishing a series of conversations with sustainability leaders whose values aligned with ours.
As a manufacturer of premium recycled post-consumer content paper, Rolland is committed to maintaining the smallest environmental footprint in the North American paper industry. And we wanted to engage with other organizations which share the same sustainability ethos, to learn about their practices: what it means to be environmentally responsible, and what it takes to operate sustainably.
In these Conversations with Green Champions, our president, Philip Rundle, talks to Rolland customers and partners including Patagonia and Air Canada from the business world, non-profit Canopy, and University of Colorado. Here are five key takeaways that Rolland learned from these, and other, Green Champions.
1) Environmental leadership is shifting toward companies
Nicole Rycroft, executive director at Canopy, has seen a noticeable shift in environmental leadership – toward companies – since founding the Vancouver-based non-profit in 1999: "Most of the bold leadership that's taking place globally around sustainability is at the intersection where conservation organizations work with the private sector."
Rycroft said marketplace support from large corporate paper customers has translated into breakthroughs, like the Great Bear Rainforest agreement signed in 2016, which conserves a 6.5 million-hectare landscape (the size of Ireland) in British Columbia: "Fifteen years ago, 90 per cent was open for logging, and now 85 per cent is formally protected or off-limits from logging – and parallel to that is a vibrant sustainable forest products industry. Cause for hope!"
This hopefulness reflects her business-minded insight into the rising popularity of sustainable products like paper made with post-consumer fiber: "Large publishers, printers, and fashion brands are compelling players in the supply chain and do not want to contribute to the loss of the world's remaining ancient and endangered forests."
2) Practical environmental actions have significant symbolic value
Cirque du Soleil understands the universal appeal of the forest. Jean-François Michaud, Cirque du Soleil's senior advisor – corporate social responsibility, said: "We decided to make an eco-responsible choice with office paper for copiers and printers years ago – we see paper as a strong symbol worldwide due to its roots in the forest."  It is a long-time user of Rolland Enviro Copy, a premium office paper made with 100 per cent post-consumer content fiber.
Cirque du Soleil sees water as another important symbol, and takes water management to heart:
"Starting in 2007 we used innovative techniques that have become commonplace to reduce water usage. These include recovering rainwater from our headquarters and a main parking area – then using it in toilets and to water exterior grounds and gardens," Michaud said.
The big top is a traditional symbol for circuses, and in 2017 the Cirque du Soleil transitioned to a lighter grey and white fabric which reflects sunlight. This reduces heat under the big top, lessening energy consumption. It also typifies the spirit of continuous improvement common to the Green Champions.
3) New research into low carbon aviation biofuel could be a game-changer
Aviation biofuel, which is refined from an existing feedstock such as used cooking oil or agricultural waste, has a low carbon footprint. That is because no hydrocarbons are extracted from the earth, and no net CO2 is added to the atmosphere.
Air Canada is helping the National Research Council of Canada test a theory: "Since biofuels have lower levels of particulate matter, jets using biofuels are less likely to produce contrails – the cloudy vapor that appears at high altitudes. This is important because research indicates that contrails have a global warming effect," said Teresa Ehman, P.Eng., director, environmental affairs at Air Canada.
The airline's research role was to fly five commercial flights using certified biofuel in May 2017, trailed by an NRC chase plane gathering emission data (it also gathered data from conventional flights). NRC's report is expected by early 2018 – and could fuel progress on the global warming front.
4) Activists go to work in the corner office and in retail stores
Patagonia, the maker of outdoor wear, has a longstanding commitment to be an activist company. Paul Hendricks, its environmental responsibility manager, said that will not change: "We are evolving to become an even stronger activist company. In the United States, there is large policy vacuum in terms of environmental protection so businesses need to step up."
"Our CEO is also our chief executive activist. Rose Marcario is leading the charge to push our business to become more active on the policy front, with advocacy, and working with non-profits. So we are doubling down – make that doubling up – by investing in teams and initiatives that are reducing our environmental footprint internally.  And we are increasing our external efforts."
These efforts are very tangible: Patagonia donates time, services and at least 1 per cent of sales to hundreds of grassroots environmental groups worldwide.
Another longstanding activist company is LUSH – the inventor, manufacturer and retailer of fresh, handmade cosmetics. LUSH uses its 900 retail stores worldwide, of which 250 are in North America, to stage ethical campaigns that promote change for the better.
LUSH North America's Katrina Shum, sustainability officer, said: "We have been an ethical campaigning company from the beginning. We are not afraid to use our storefronts as a platform to have conversations that matter – about protecting people, animals and the planet."
"These campaigns raise awareness about timely issues, like microbeads (non-biodegradable microbeads enter the food chain for marine life), or fossil fuels and climate change, or trophy hunting (against higher limits for hunting bears and wolves in B.C.). And the Refugees Welcome campaign raised funds to support Syrian refugees."
5) Students can learn sustainable behaviour without a lecture
Colorado State University's sustainability tradition stems from its original classification as an agricultural college in the 1800s. And it has a mature approach to encouraging sustainable behaviour.
"We focus on providing information so students learn on their own, and we try not to lecture or push out emails and posters saying, "do this, it's sustainable," said Bonnie Palmately, graphic designer and assistant director of creative communications in CSU's Department of Housing and Dining.
One example is Eco Leaders, an innovative peer educator program, where students living on campus encourage environmentally-responsible behaviour – waste reduction, energy conservation, using sustainable transportation, recycling and composting. Palmatory says this personal approach promotes change through the grapevine. The Eco Leaders program also has an academic component with mandatory classes, course credits and a housing stipend. Incentives never hurt a good cause.
Shared tradition of environmental responsibility
By covering such a broad range of organizations, these conversations have provided multiple perspectives. Across the Green Champions, the common denominator is a deep and longstanding commitment to improve environmental performance and become more sustainable. A commitment Rolland shares.
Join Rolland's Conversations with Green Champions: http://www.rollandinc.com/en/blog
---
Renée Yardley is Rolland's Vice President North American Marketing and Commercial Sales
Rolland is a leading North American fine paper manufacturer focused on quality, performance and innovation. Our customers choose our products, made with up to 100% post-consumer content, because of our proven track record as an environmental leader.  All Rolland's production is manufactured to the highest environmental standards, and the company has the smallest environmental footprint in the North American pulp and paper industry. Our products are made using renewable energy, primarily biogas, and our recycled fibers are deinked without chlorine.