Waking the frog
Posted June 24, 2014
Tom Rand says becoming amphibian soup is not a climate fait accompli.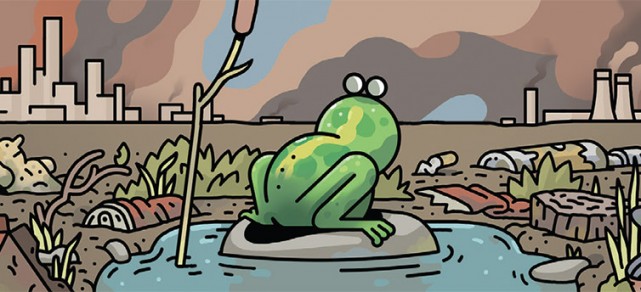 In his new book, Waking the Frog, Tom Rand tackles the question of why we, like the metaphorical frog in the boiling pot, are just sitting and doing nothing while the carbon count rises and the climate gets more disruptive.
Rand makes clear he doesn't think we have to boil to death. "The good news is that we can solve the climate problem," he writes. "The capital we need sits in our pension funds and money markets, the policy tools to unlock it are well understood and emerging innovations are fully capable of powering our civilization."
Continue Reading...