Improving employee engagement with a mobile nudge
Posted October 13, 2015
Digital app from Nudge Rewards bridges the gap between management and workers.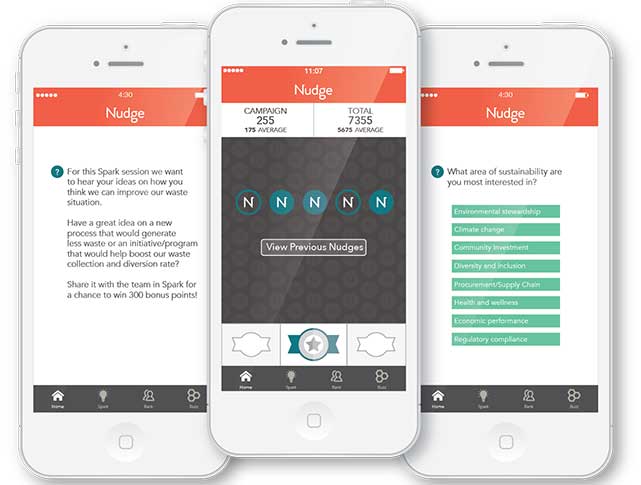 Employee engagement, a term coined in the early 1990s to help measure satisfaction in the workplace, has taken on new meaning in the digital age.
The reason: the ubiquity of mobile devices, which now gives companies limitless ways to interact with their employees. While constant connection can be a driver of stress, this new link between workers and employers is driving an increase in employee engagement – and, in turn, sustainability.
In 2015, engagement "exploded onto the scene" as the top priority for companies, according to researchers at Deloitte. In a survey conducted by the consulting firm earlier this year, 87 per cent of corporate executives said it was their most important goal. And now countless startups are rushing in to fill the need.
Continue Reading...