Bus lanes are the new parking lanes
Posted November 24, 2017
American cities are getting smarter about using curb space to prioritize transit, biking and walking.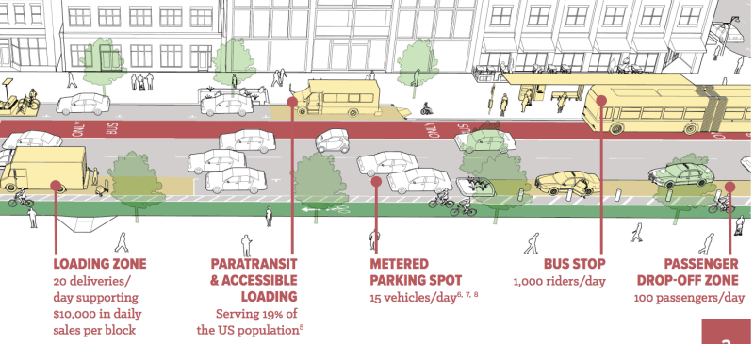 For a long time, American cities didn't put much thought into what to do with the space along the curb. On streets in commercial areas, curb access was for metered parking. In residential areas, it was for free parking.
But the curb serves purposes that extend far beyond car access. It's where bus riders board and disembark, for instance, or where protected bike lanes typically make the most sense. American cities are getting smarter about how to use the curb, and in a new white paper, the National Association of City Transportation Officials lays out strategies to get the most out of this precious space [PDF].
Continue Reading...