Phasing out Canada's fossil fuel subsidies
It's time to acknowledge that this policy makes no sense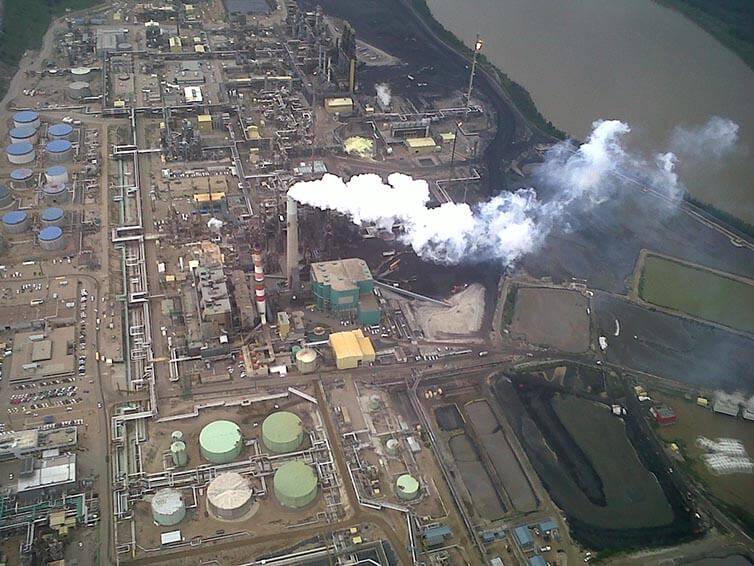 This article is "sponsored content" as defined by Corporate Knights' content disclosure policy.
---
The "world's dumbest policy."
That's how Bloomberg News characterized fossil fuel subsidies, where government revenue is directly given to oil, gas and coal companies or used to create incentives for more production or more consumption of those fuels.
And yes, Canada does this. Federal and provincial governments continue to hand out $3.3 billion in annual subsidies to oil and gas producers. These subsidies undermine efforts like carbon pricing. Oil and gas companies effectively get $19 for every tonne of carbon emissions they produce.
This acts as a negative price on carbon that encourages pollution. Instead of the 'polluter pays' principle, it's a practice of 'pay the polluter.' It's like putting a tax on cigarettes to discourage smoking, while giving big tax breaks to tobacco companies to produce more cigarettes.
It makes no sense. These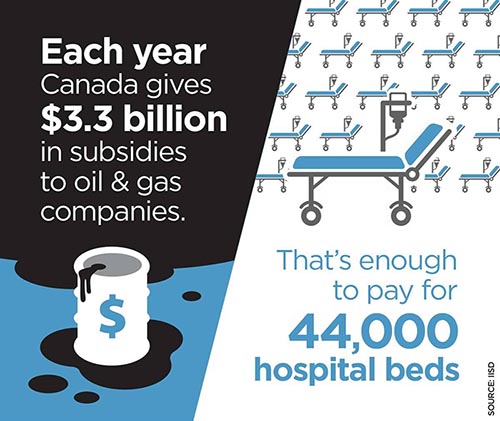 subsidies spur coal, oil and gas companies to explore for more fossil fuels, even though scientific research shows that 80 per cent or more of fossil fuel reserves that have already been found have to remain in the ground if we are to avoid the most dangerous impacts of climate change.
It's not like oil and gas companies need the money. Shell Global made $3.5 billion in profits in 2016. Suncor made $1.9 billion over the same period.
The good news is that eight years ago all G20 countries, including Canada, committed to phase out fossil fuel subsidies. The current government made this promise in its platform during the last federal election. The bad news is that we may have to wait another eight years to see the promise fulfilled, because the government is giving themselves until 2025 to complete the phaseout.
This year's federal budget removed two small measures that will reduce by about $50 million/year the amount of government subsidies going to oil and gas companies. This is a small step in the right direction but it will take much more to reduce the billions that Canadian governments are giving to oil and gas companies.
A 2020 deadline to phase out fossil fuel subsidies makes a lot more sense, and is supported by powerful allies including three of the world's biggest insurers and institutional investors managing $13 trillion in investments. More than 20 civil society groups here in Canada echoed that call.
When large insurance companies, major global investors, and environmental groups are all calling for the same thing, there's probably something there worth listening to. This public money could be better spent, for example, on schools or hospitals. It could also be invested in sunrise industries like renewable energy and electric vehicles that will help solve climate change, not contribute to it.
Dale Marshall is the National Program Manager at Environmental Defence.