Car face-off: How the Honda Fit and Chevy Bolt compete on price
Posted May 23, 2019
Chevy Bolt may cost $20,000 more upfront but can EV savings close the gap in a 10-year ownership showdown?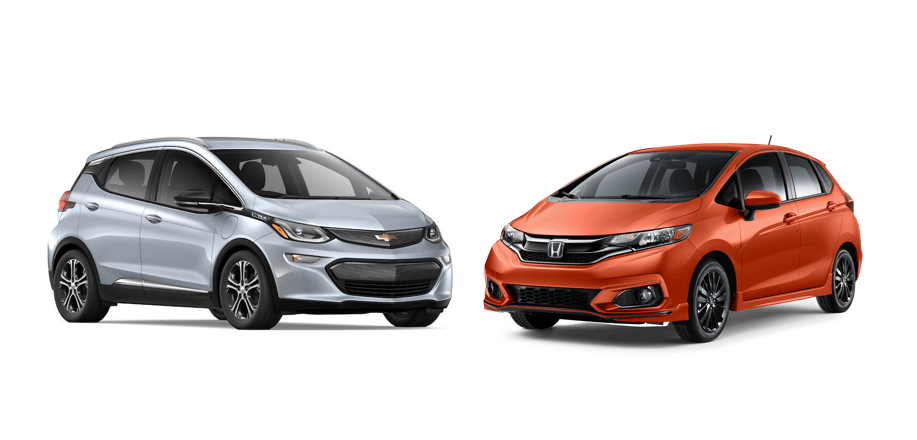 After last month's inaugural car face-off, May's head-to-head contest pits the Chevrolet Bolt against the Honda Fit. Which is cheaper to own and operate over 10 years?
These comparisons are complicated by the widely varying prices of electricity and gasoline across Canada, as well as differences in how utilities charge for electricity.  When forecasting over 10 years, it's best not to take anything for granted so we didn't factor in the current Federal government's carbon tax scheduled increases, which reach $50/tonne by 2022. If we had included this, it would have added $917 to the cost of the internal combustion engine option over a decade. (See Face-off rules at bottom to see the rest of assumptions we made).
Continue Reading...